Easy Login with Mobile Number
+91
Please enter valid 10 digit mobile number
Continue
Login with Email
Creating an account means you're okay
with TasteOfCity Terms of Service and Privacy Policy.
Please enter verification code sent to
Enter Code
Submit
Have not received code?
Resend Code
Please enter verification code sent to
Enter Code
Submit
Have not received code?
Resend Code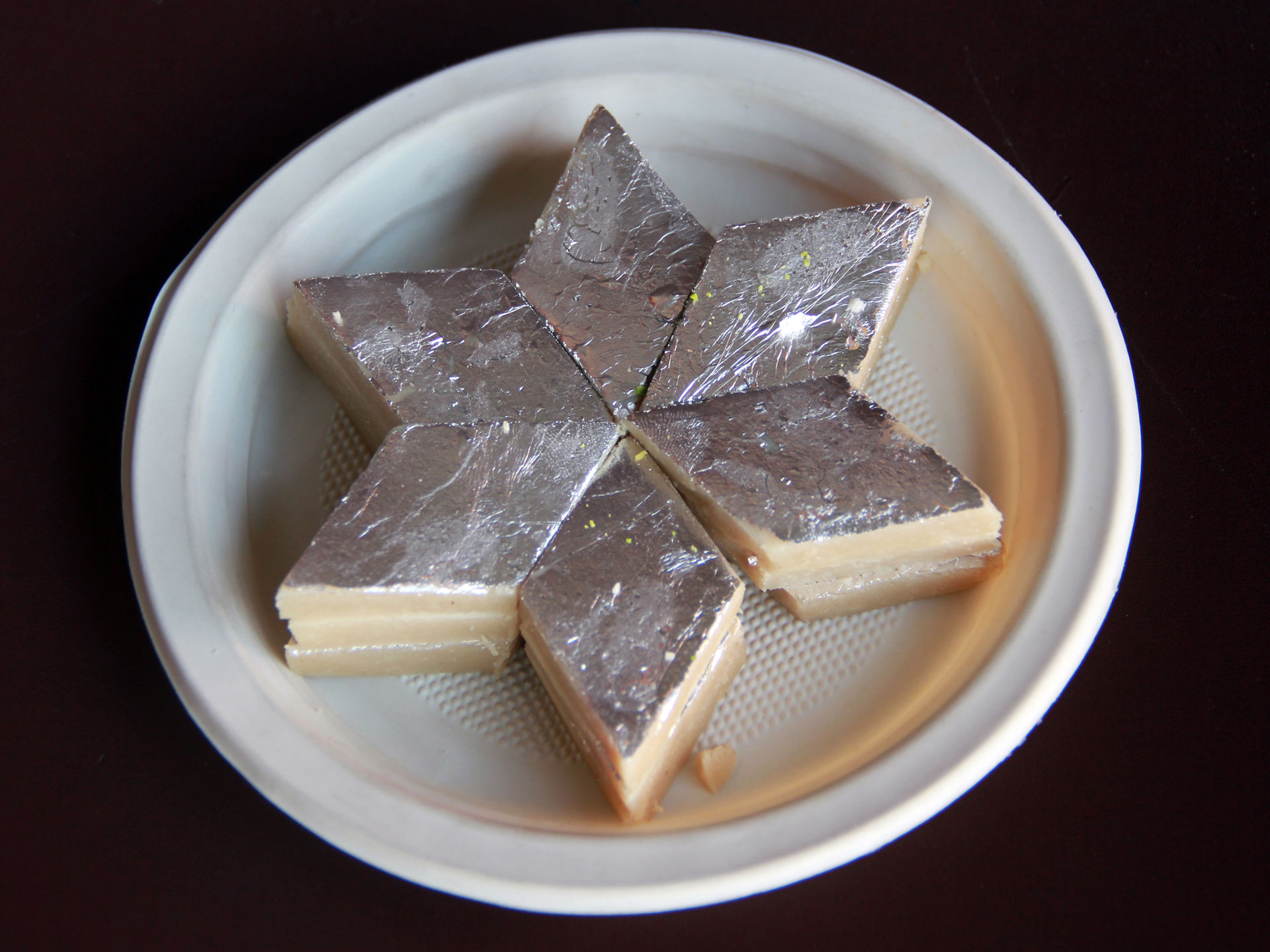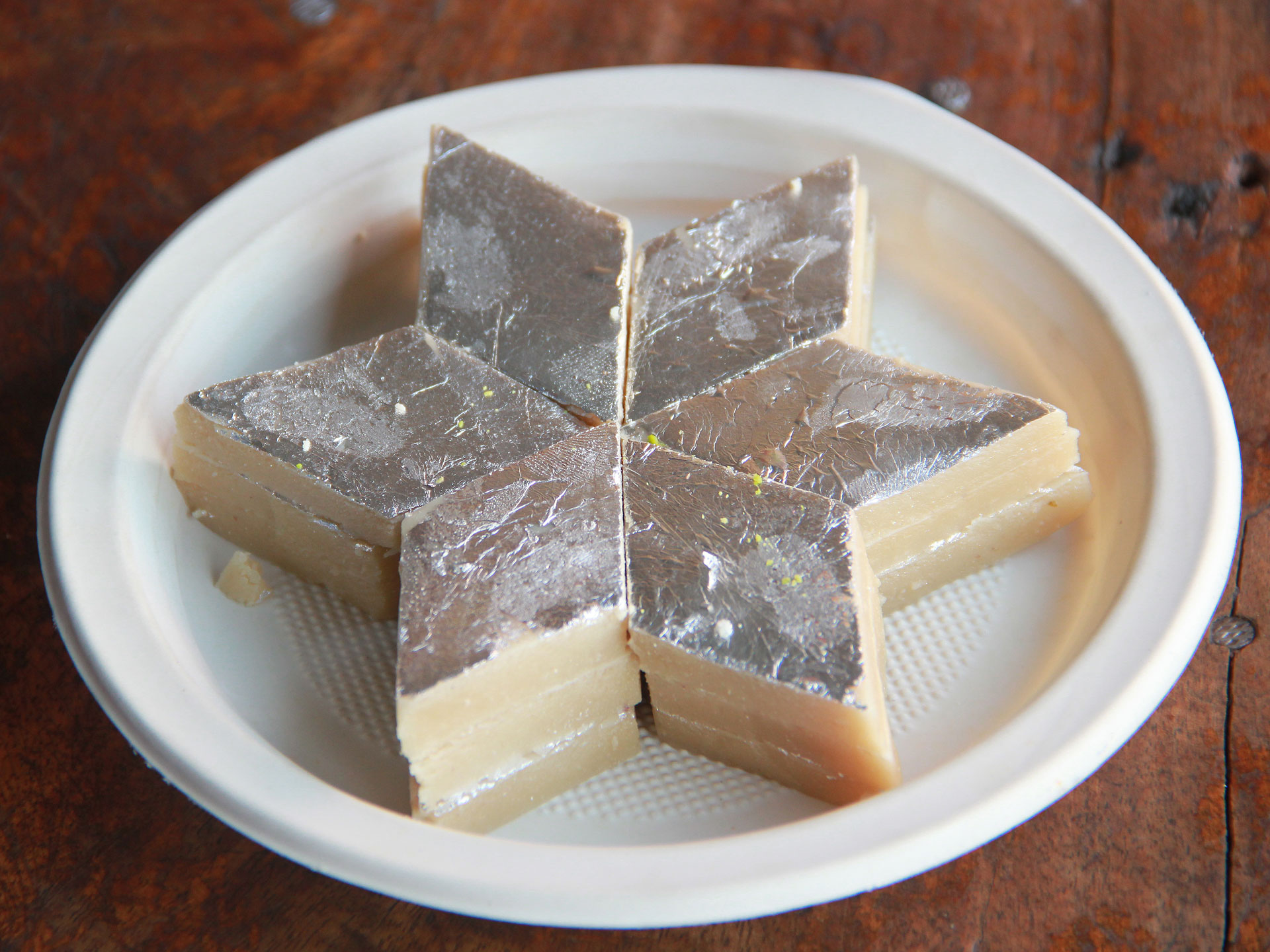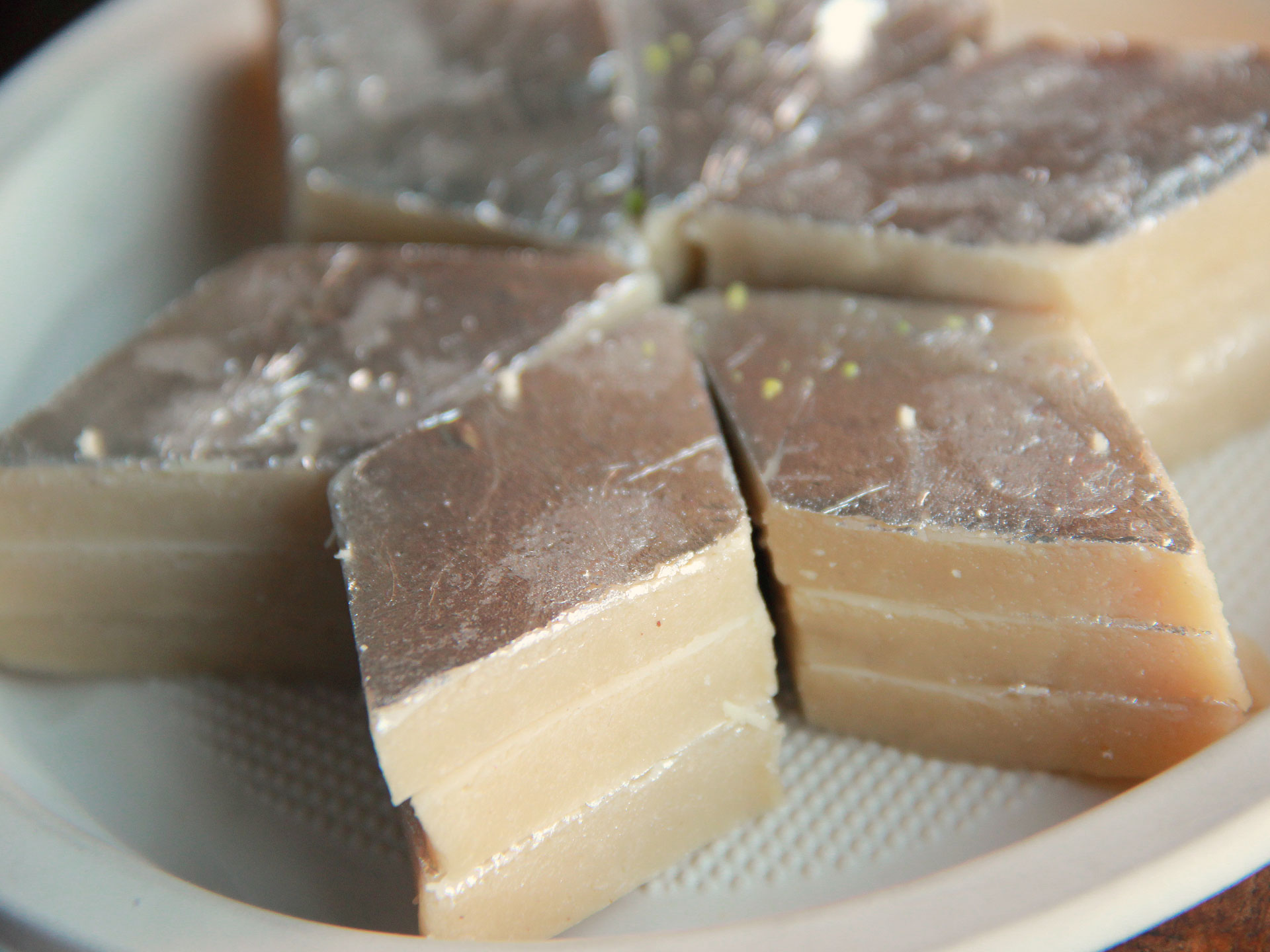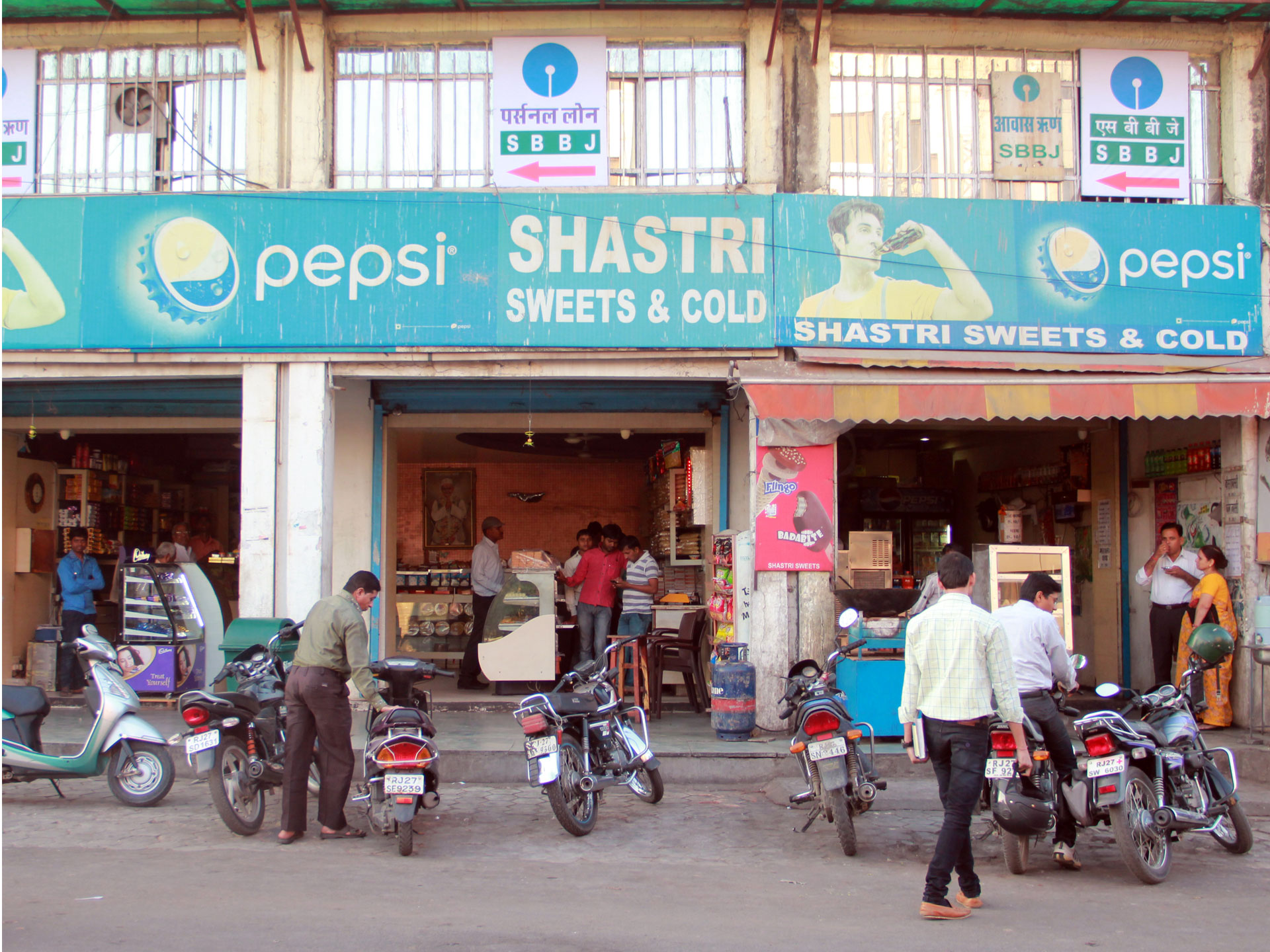 The Specialty
The delectable sweet delicacy Kaju Katli attains a unique taste by roasting cashews in pure Desi Ghee (clarified butter oil).
The Taste
This Kaju Katli, a highly delicious sweet delicacy prepared from the paste of the cashews soaked overnight in the water, roasted in the pure Desi Ghee (clarified butter), sweetened in a sugar syrupy base until it is turned in to a thick dough. It is further poured in to the molds greased with Ghee, garnished with edible thin silver foils and cut in to cube shapes is.
Address
Shastri Sweets Near State Bank ATM, Shastri Circle, Udaipur, Rajasthan, India
Phone
NA
Available
All Day : 08:30 AM - 10:30 AM
About Shop
Established more than four decades ago, Shastri Sweets is renowned sweet shop and famous to serve a variety of quality sweets, spicy snacks and cold beverages to its customers at affordable prices with quick services.