Easy Login with Mobile Number
+91
Please enter valid 10 digit mobile number
Continue
Login with Email
Creating an account means you're okay
with TasteOfCity Terms of Service and Privacy Policy.
Please enter verification code sent to
Enter Code
Submit
Have not received code?
Resend Code
Please enter verification code sent to
Enter Code
Submit
Have not received code?
Resend Code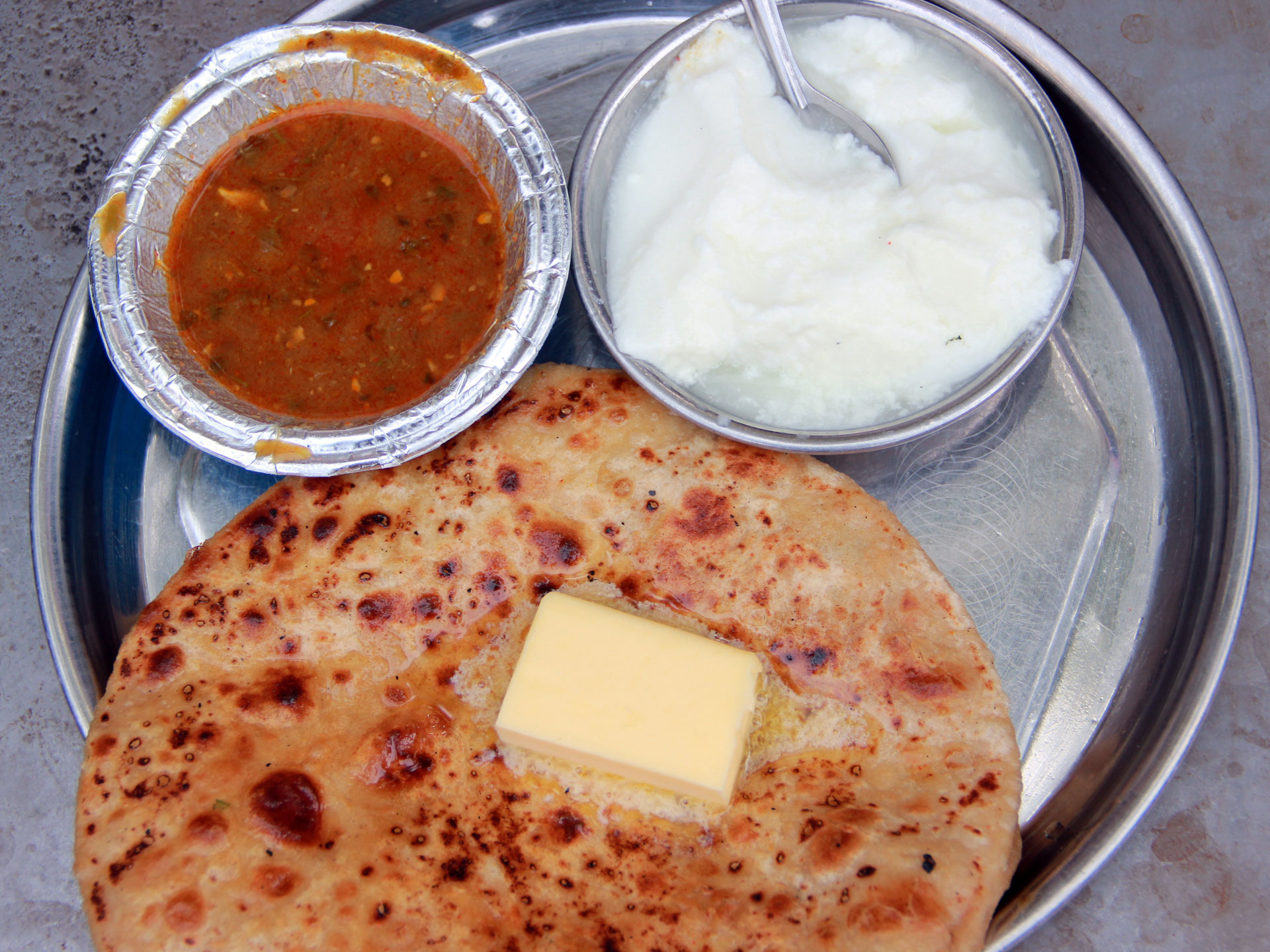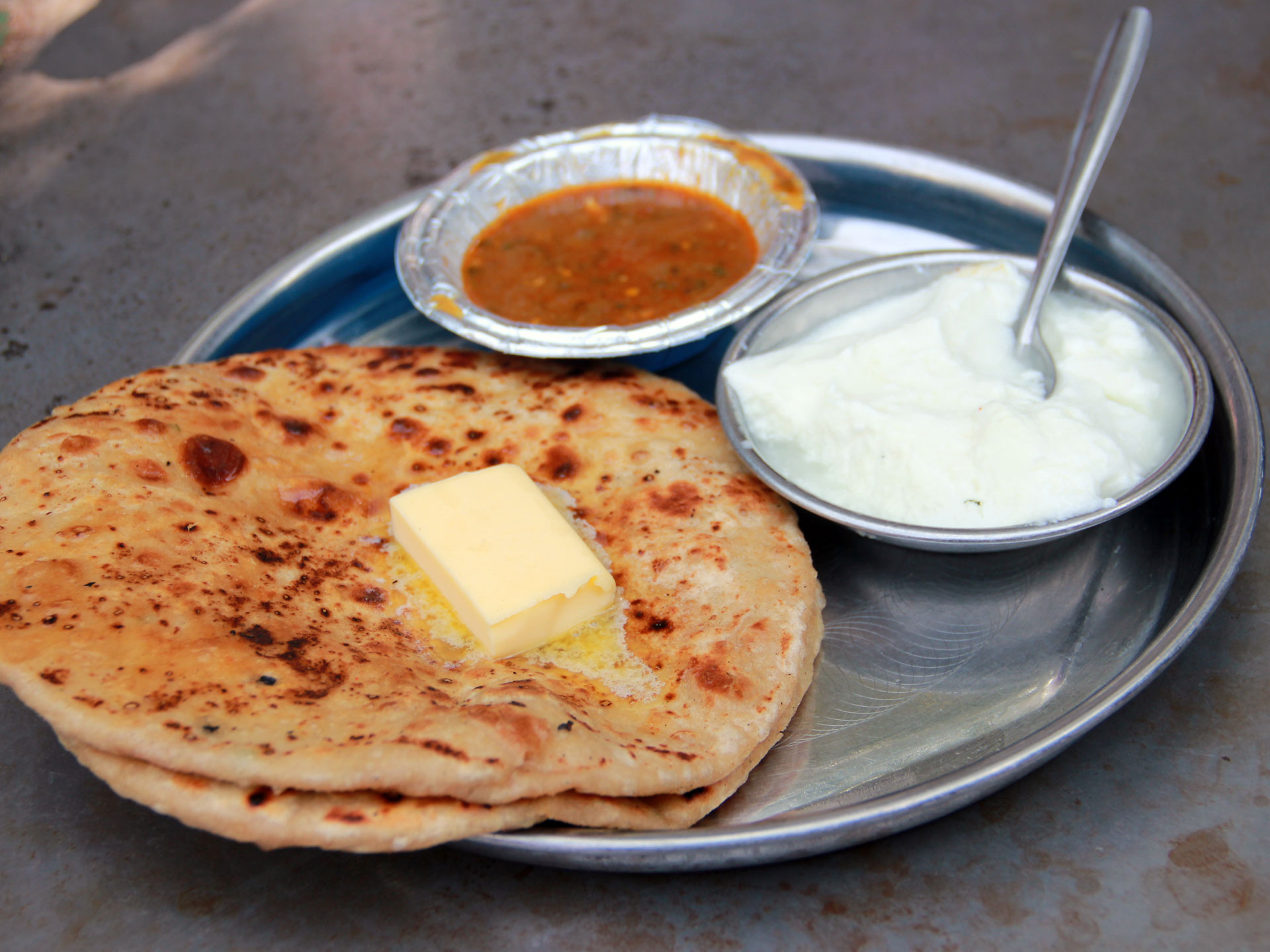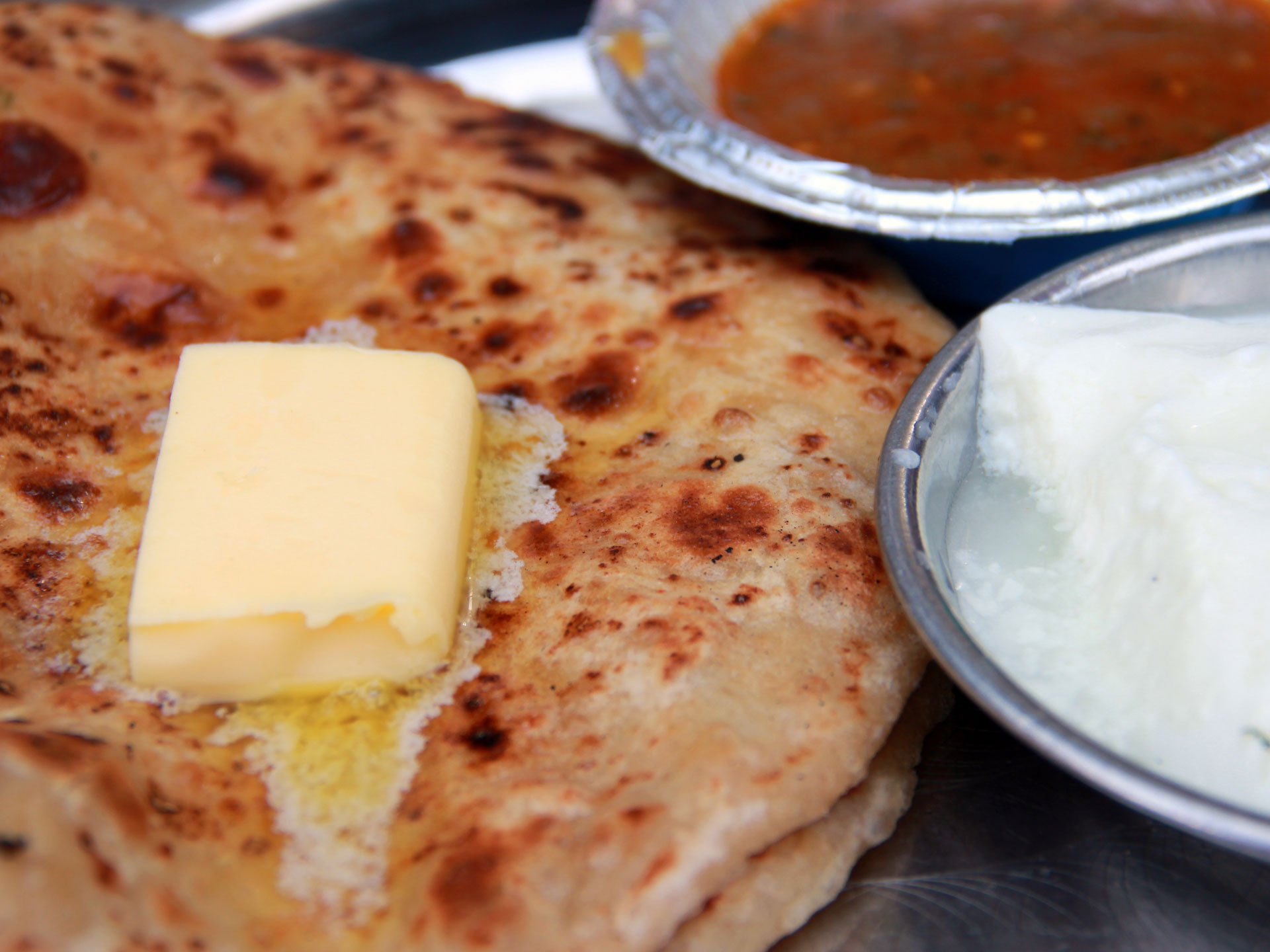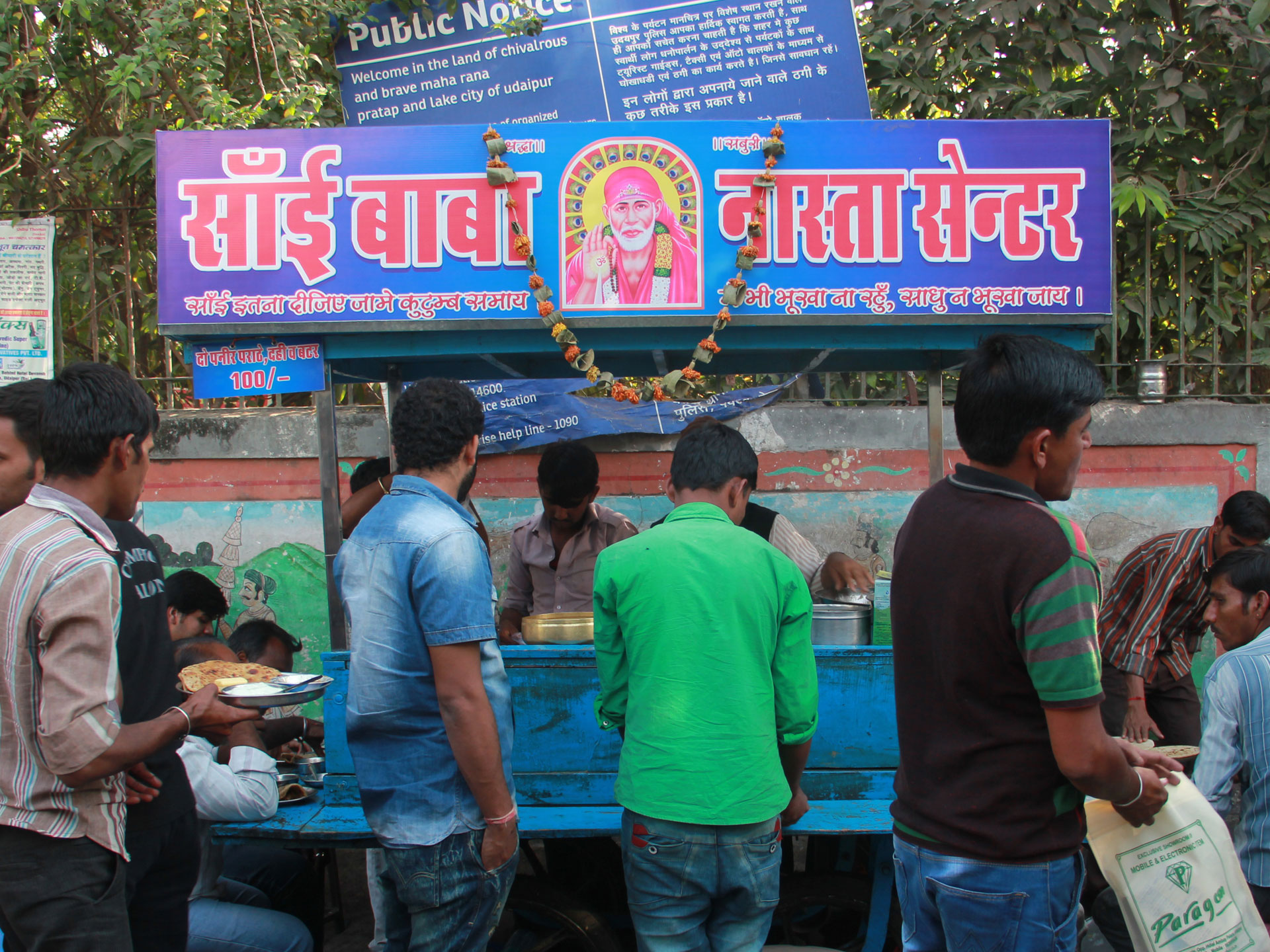 The Specialty
The delectable Paratha shallow-fried in pure Desi Ghee attains a distinct taste by seasoning with onions, garlic and Jeerava (assortment of several spices and a taste enhancer and garlicky Daal of Urad and Chana served with it.
The Taste
The mouth-watering Aaloo Paratha/Parantha, shallow-fried in pure Desi Ghee (clarified butter) and prepared by stuffing with mashed potatoes, chopped green chilies, onions, garlic, ginger, coriander leaves and seasoned with usual spices, carom, dried fenugreek leaves (Kasuri Methi/Maithi), Jeeravan (a taste enhancer made from several spices) etc. is a spicy snack/full course of meal. Served hot with a big cube of butter, this delicious Paratha is relished with curd and curry of the lentils- black gram (Urad) and baby chickpeas tempered with onions, garlic, normal spices etc.
What is Parantha / Paratha
+
Address
Sai Baba Nashta Center Opposite Garden Hotel, Gulab Bagh Road, Udaipur, Rajasthan, India
Phone
7023292227
Available
All Day : 07:30 AM - 04:00 PM
About Shop
Over two decades old Sai Baba Nashta Center, is a famous cart, with proper seating facility is well-known to serve quality Aloo Paratha maintain the taste during all these years at affordable prices to its customers in a nice ambiance and attracts a big flock crowd at it.