Easy Login with Mobile Number
+91
Please enter valid 10 digit mobile number
Continue
Login with Email
Creating an account means you're okay
with TasteOfCity Terms of Service and Privacy Policy.
Please enter verification code sent to
Enter Code
Submit
Have not received code?
Resend Code
Please enter verification code sent to
Enter Code
Submit
Have not received code?
Resend Code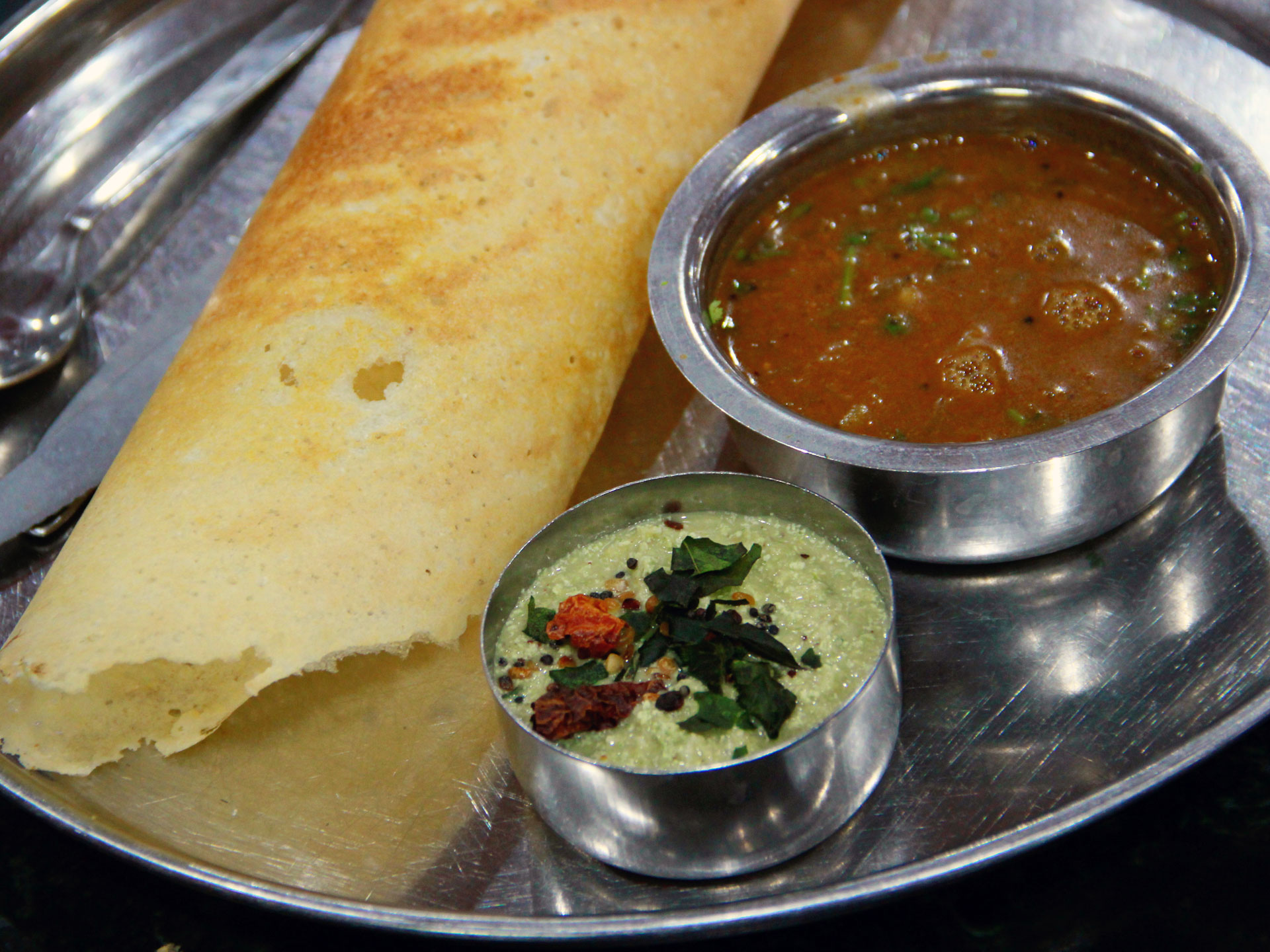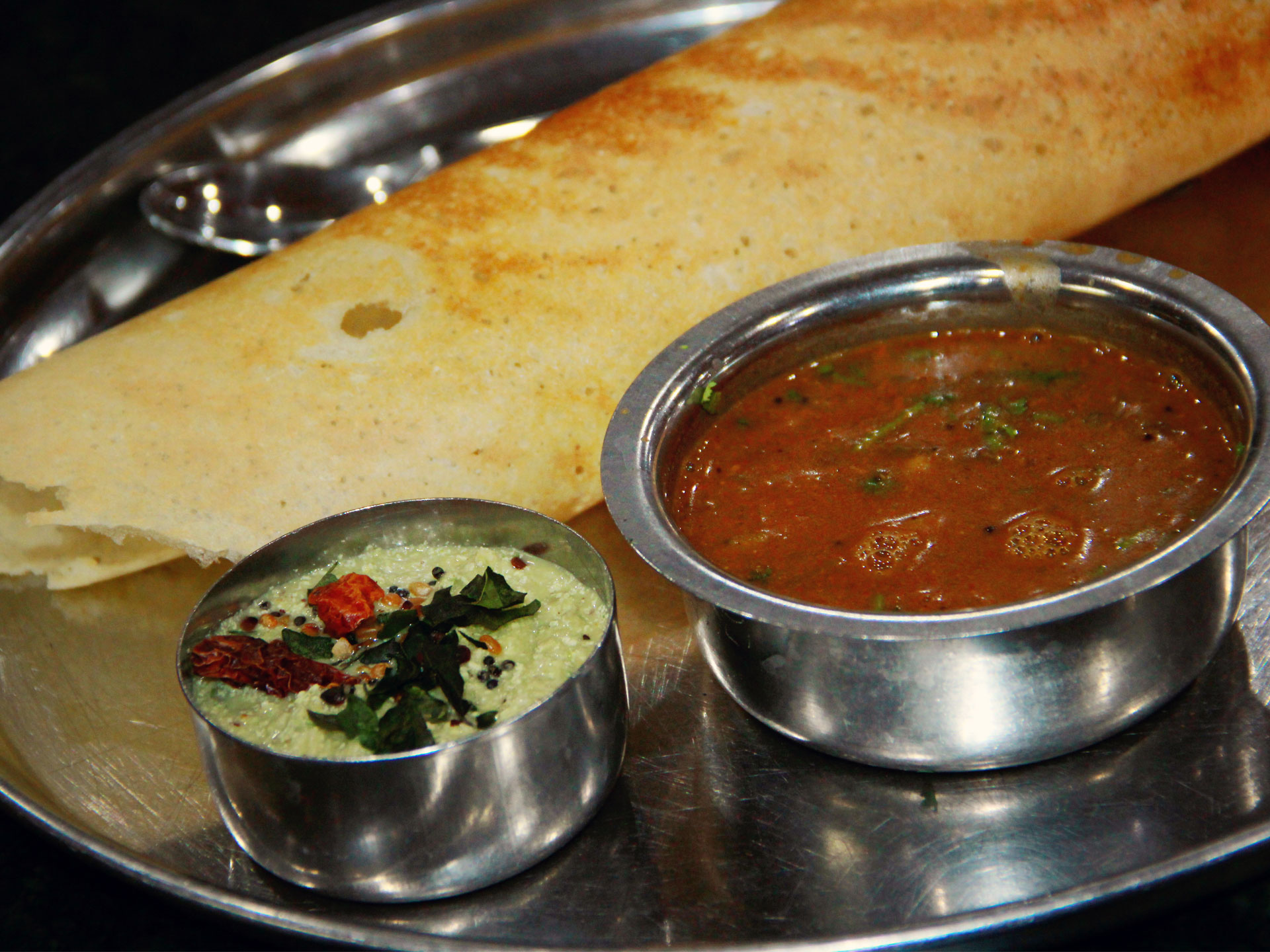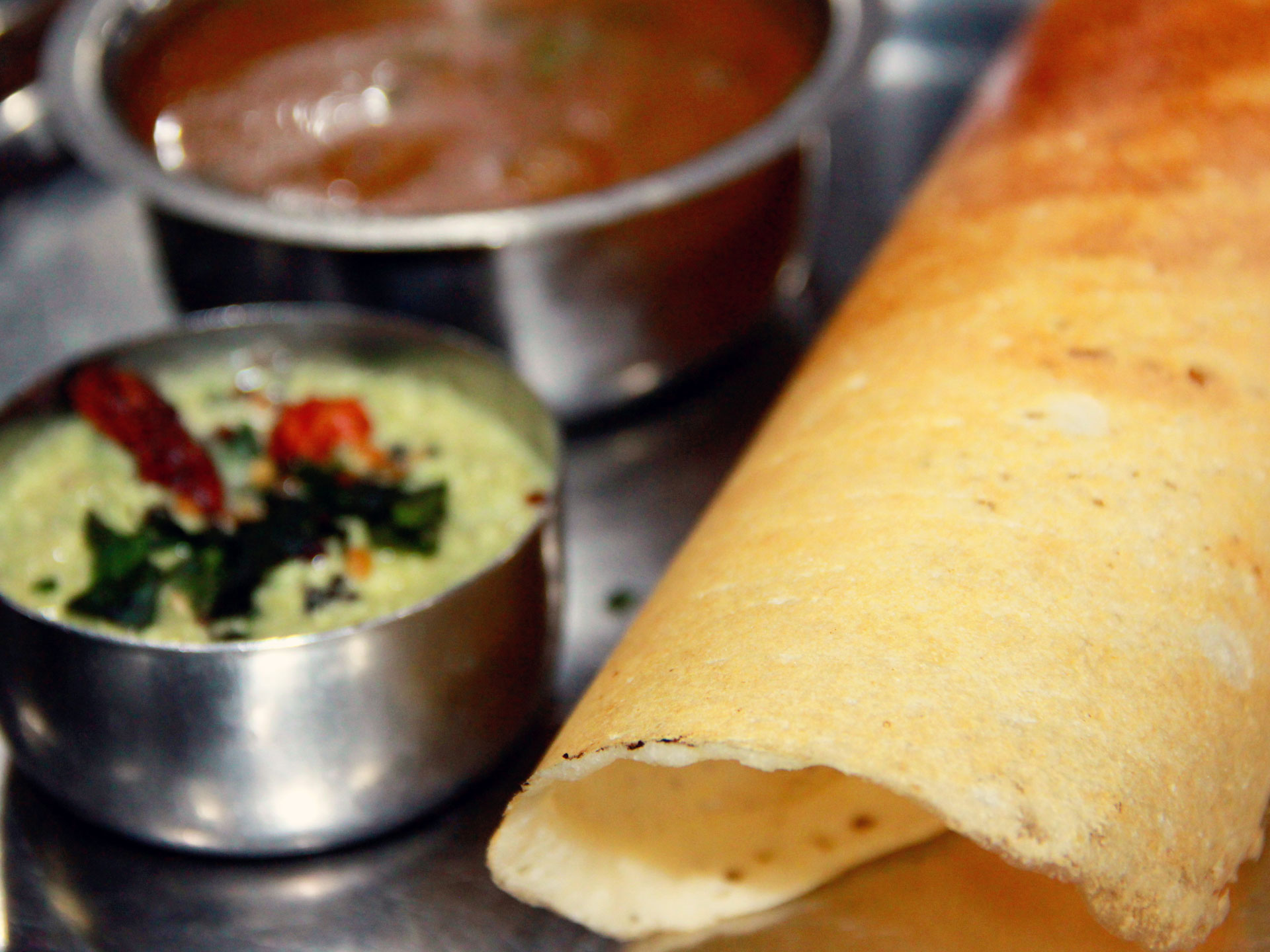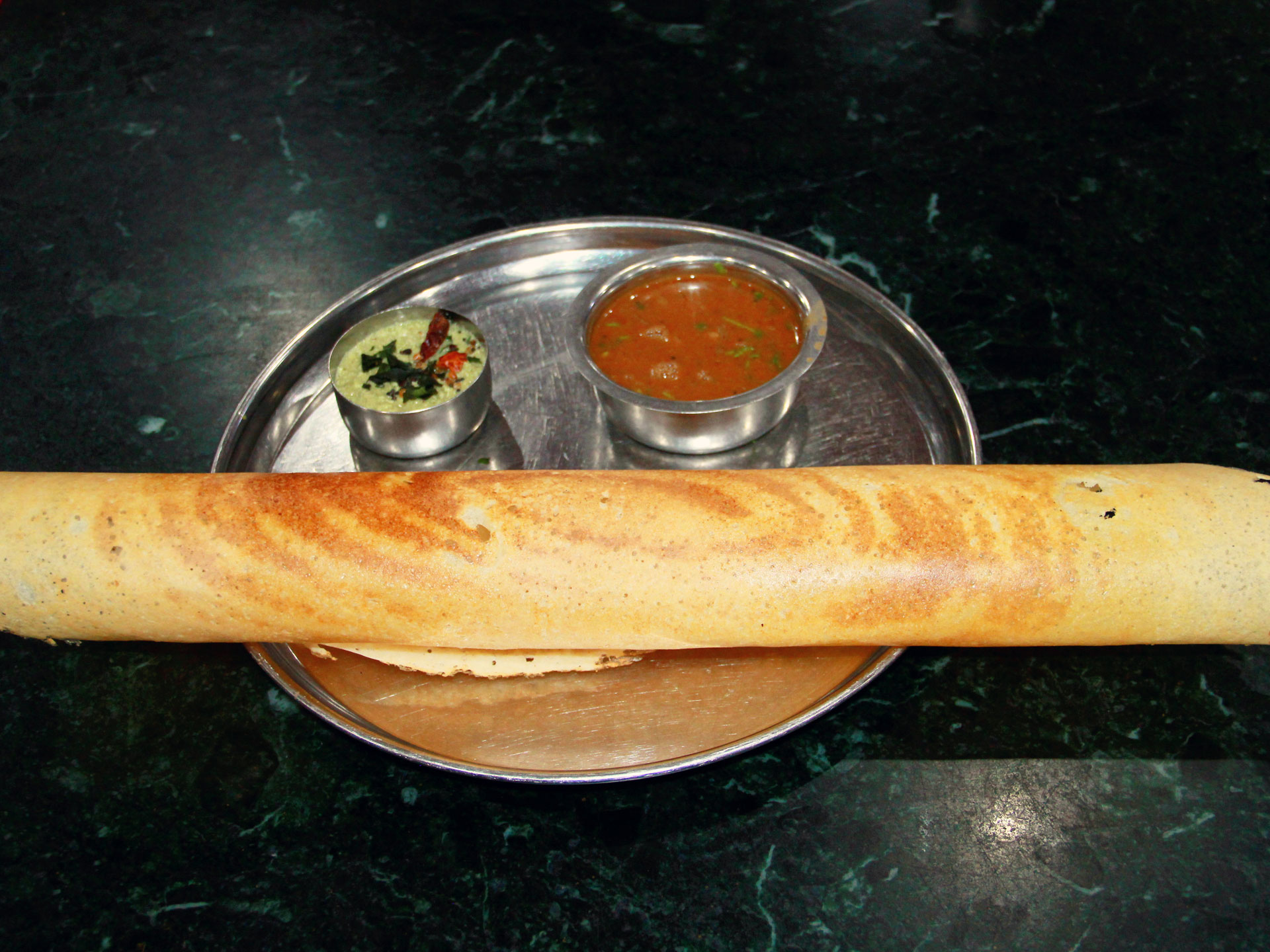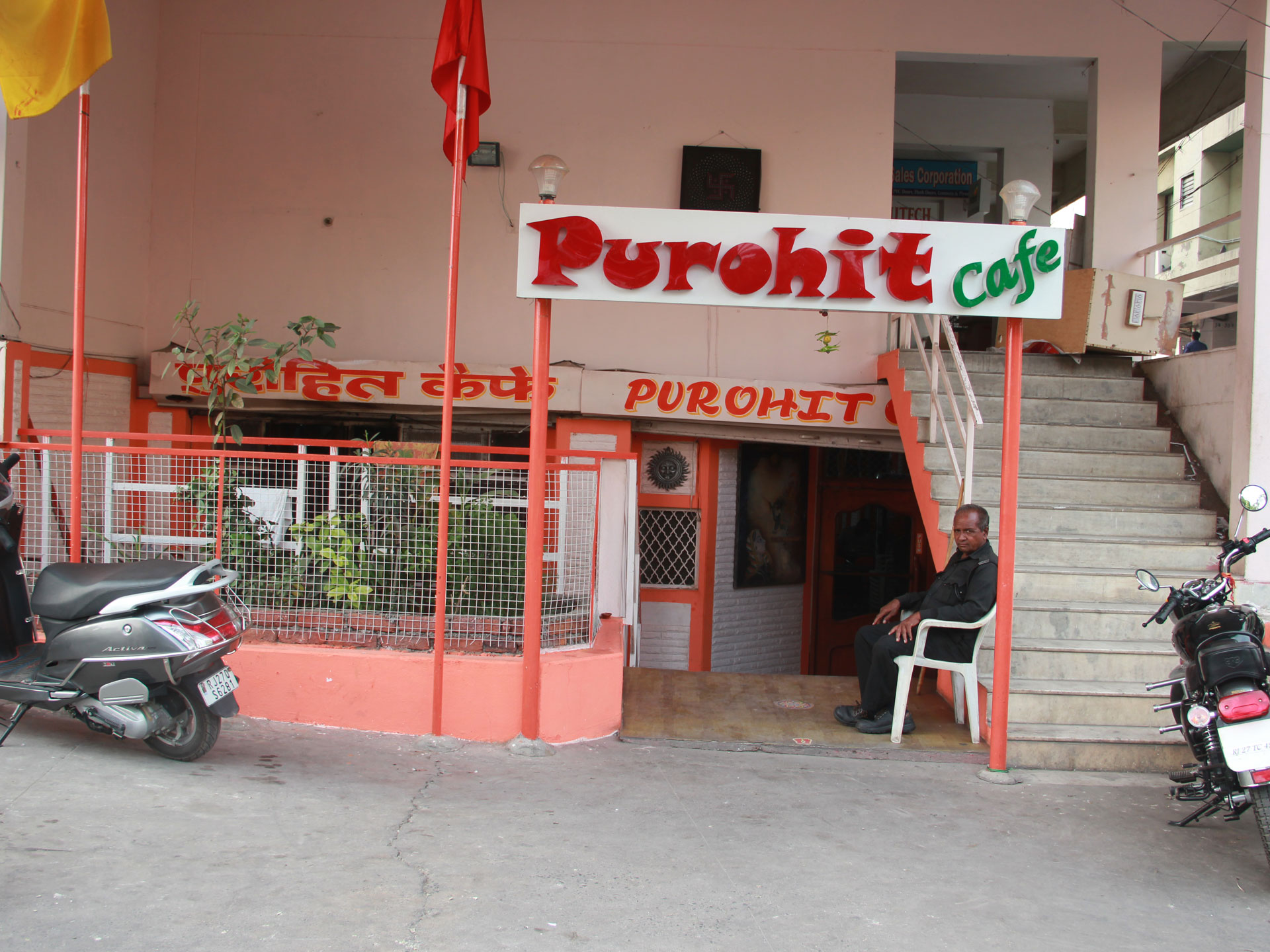 The Specialty
The delectable Masala Dosa attains a distinct taste with the tangy Sambhar tempered with cinnamon (Dalchini) and spicy coconut chutney tempered with whole red chili, mustard seeds and curry leaves served with it.
The Taste
This Masala Dosa prepared by shallow-frying in butter the fermented batter of rice (fragrant Basmati) and black gram (Urad Daal) in to a crepe and rolled around lightly on the filling of baked mashed potatoes, onions, green chilies etc. seasoned with normal spices, is a delectable spicy snack. It is served hot with hot tangy Sambhar (a stew) prepared from Tuwar Daal (pigeon pea) seasoned with normal spices, like- salt, red chili powder, coriander powder, Garam Masala (assortment of several spices), cumin seeds, cinnamon etc. and garnished with chopped coriander leaves and delicious coconut chutney tempered with mustard seeds, whole red chili and curry leaves.
Address
Purohit Cafe Anand Plaza, Ayad Road, Udaipur, Rajasthan, India
Phone
2942429635
Available
All Day : 10:00 AM - 10:00 PM
Friday : Closed
About Shop
Established nearly three decades ago, Purohit Café is a modern café located on the busy Ayad Road and is famous to serve a variety of foods at affordable prizes to its customers in a cozy interior. The owner has distinction of having experience to work in the foreign countries.