Easy Login with Mobile Number
+91
Please enter valid 10 digit mobile number
Continue
Login with Email
Creating an account means you're okay
with TasteOfCity Terms of Service and Privacy Policy.
Please enter verification code sent to
Enter Code
Submit
Have not received code?
Resend Code
Please enter verification code sent to
Enter Code
Submit
Have not received code?
Resend Code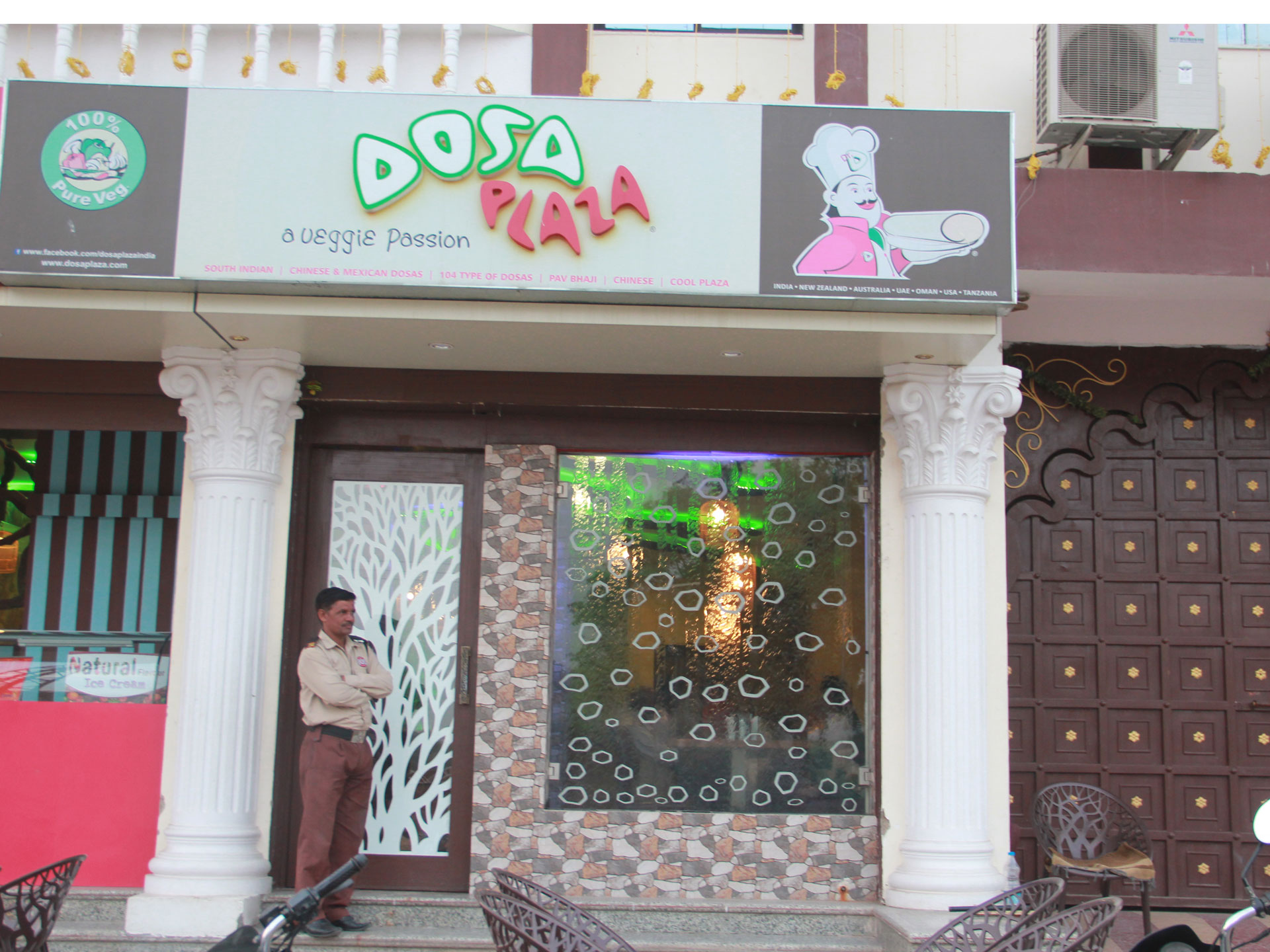 The Specialty
The delicious coconut chutney served with Paneer Crispy Dosa adds a unique taste to this medium spicy delicacy at Dosa Plaza.
The Taste
This delectable Paneer Crispy Dosa readied up using fermented rice batter stuffed with spicy Paneer (cheese), onions and capsicum is a medium spicy crepe relished with hot tangy Sambhar (lentil and vegetable stew) and coconut chutney.
Address
Dosa Plaza 100ft Road, Shobhagpura Circle , Shobhagpura, Udaipur, Rajasthan, India
Phone
2946999988, 9887738004
Available
All Day : 11:00 AM - 11:00 PM
About Shop
Dosa Plaza has a multiple chain of restaurant established in various towns across the country and abroad. Its outlet at Udaipur, is a pure vegetarian restaurant launched just more than a year ago and is famous to serve a variety of South Indian, Chinese & Mexican Dosas, over a hundred types of Dosas, Pav Bhaji, Chinese dishes and natural flavored ice creams at affordable prices. This cool plaza offers a cozy ambiance in its nicely decorated and illuminated interiors.