Easy Login with Mobile Number
+91
Please enter valid 10 digit mobile number
Continue
Login with Email
Creating an account means you're okay
with TasteOfCity Terms of Service and Privacy Policy.
Please enter verification code sent to
Enter Code
Submit
Have not received code?
Resend Code
Please enter verification code sent to
Enter Code
Submit
Have not received code?
Resend Code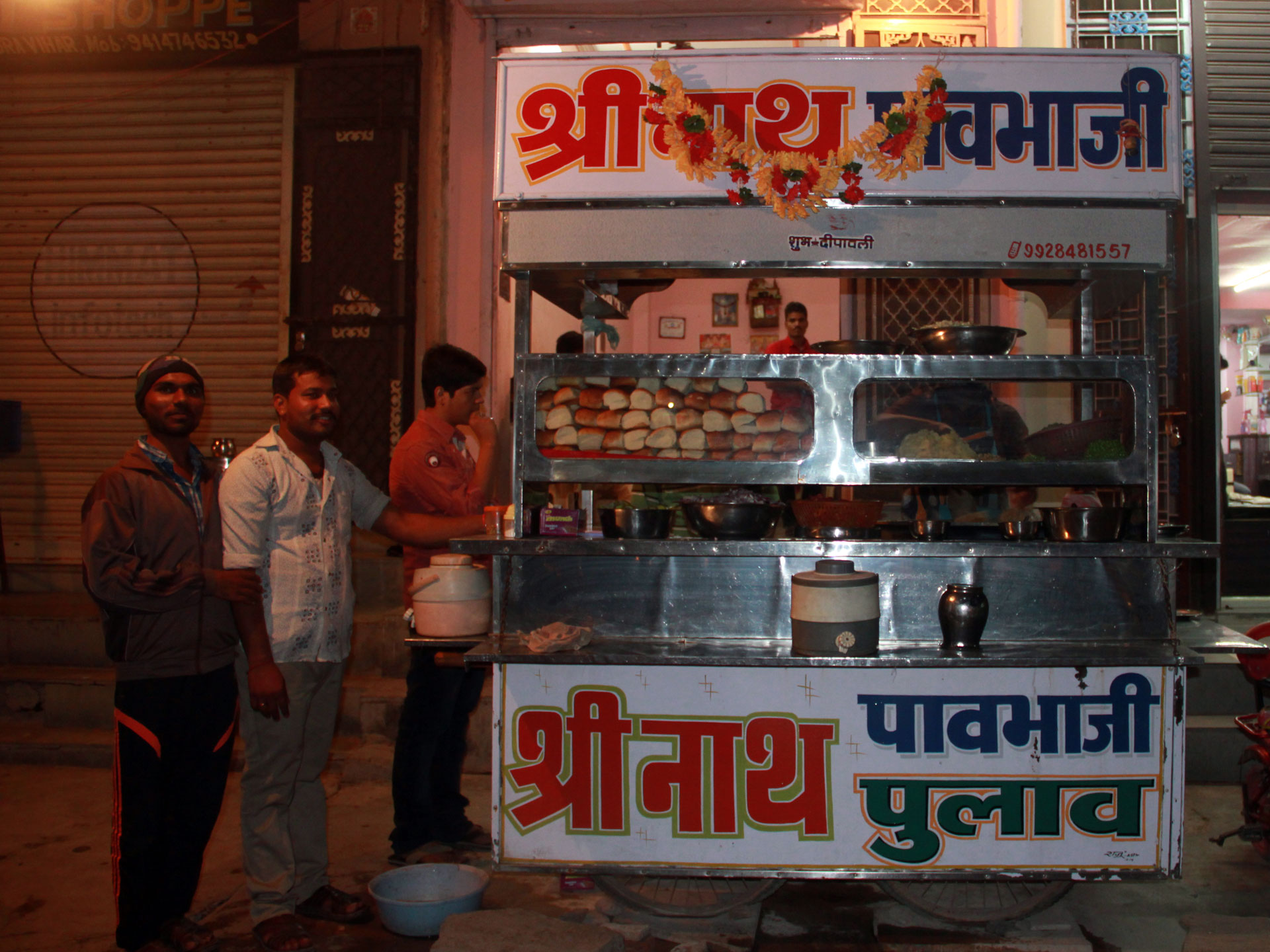 The Specialty
This delectable Pav Bhaji attains a distinct taste owing to the use of Garam Masala (assortment of a variety of spices) in it.
The Taste
This Pav (bread bun)- Bhaji (thick gravy of vegetables) at Shreenath prepared from a variety of vegetables, like- cabbage, green-peas, tomato, onions, seasonal vegetables, green chilies etc. seasoned with normal spices is very delicious and spicy. The delicacy is relished with bread buns, Bhaji topped up with plenty of butter, sliced onions and squeeze of lemon. The taste is available from 05:00 p.m. to 10:30 p.m.
What is Paav Bhaajee / Pav Bhaji
+
Address
Shreenath Pav Bhaji Opposite Jawahar Nagar Police Station, Indra Vihar, Talwandi, Kota, Rajasthan, India
Phone
9928481557
Available
All Day : 05:00 PM - 10:30 PM
About Shop
More than a decade old- Shreenath Pav Bhaji is a renowned joint to serve quality Pav Bhaji to its customers in a neat and clean ambiance at reasonable prices.