Easy Login with Mobile Number
+91
Please enter valid 10 digit mobile number
Continue
Login with Email
Creating an account means you're okay
with TasteOfCity Terms of Service and Privacy Policy.
Please enter verification code sent to
Enter Code
Submit
Have not received code?
Resend Code
Please enter verification code sent to
Enter Code
Submit
Have not received code?
Resend Code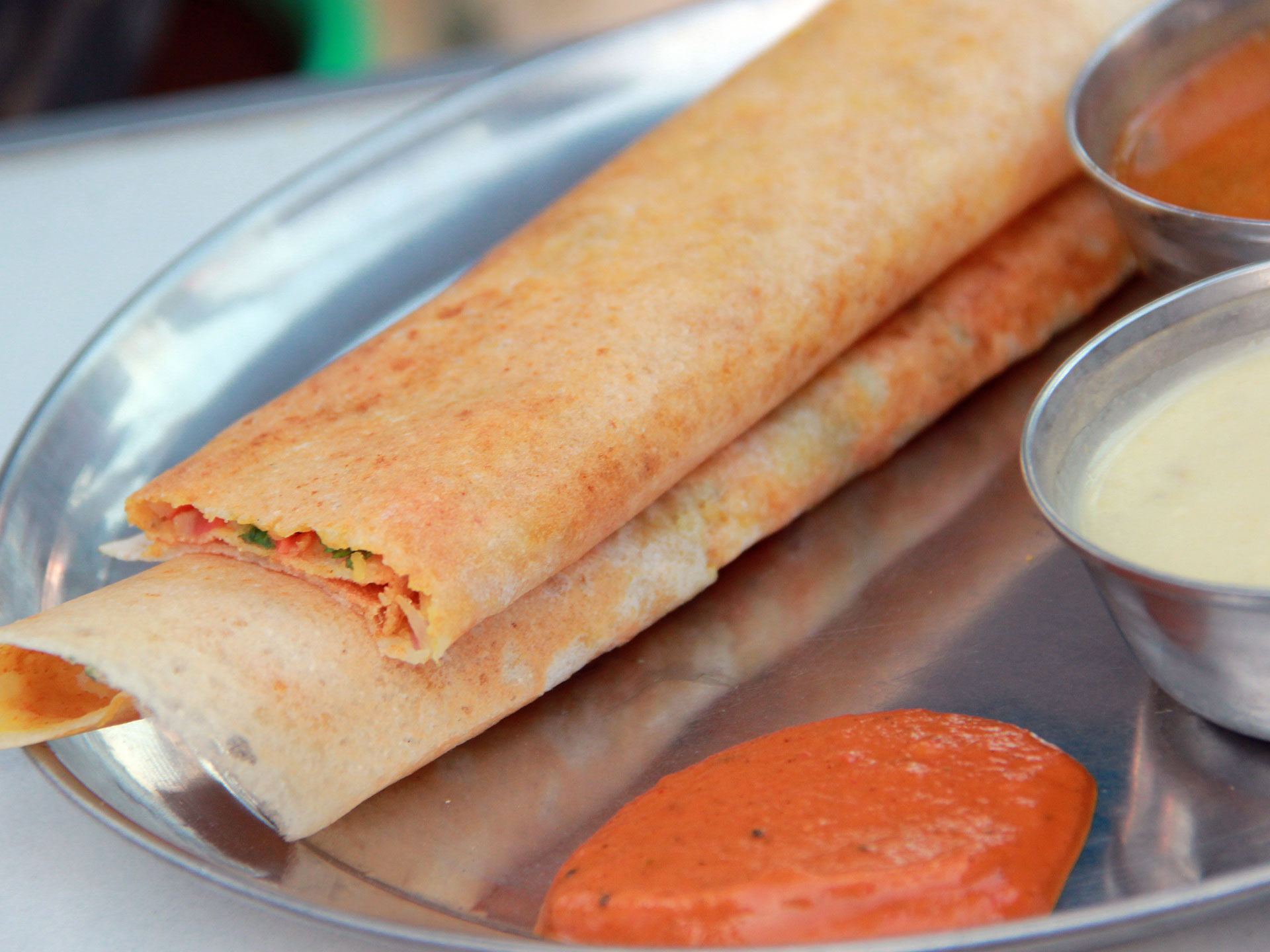 The Specialty
The use of fennugreek seeds in the batter, asafoetida (Hing/Heeng) and curry leaves in the spicy mashed potatoes and the garlic chutney served with Dosa render a distinct taste to this South Indian delicacy at Ramesh Dosa Wala.
The Taste
This Dosa, a fermented crepe made from the batter of rice and and black gram added with fenugreek seeds, stuffed with mashed potatoes seasoned with usual spices, tomatoes, shredded ,green chilies, cumin seeds, mustard seeds, grated ginger, finely cut coriander leaves, curry leaves asfoetida (HIng/Heeng) etc. It is served hot and relished with hot and tangy Sambhar (a lentil based vegetable curry), coconut and garlic chutney.
Address
Ramesh Dosa Wala Near 15 AD Bakery, 10th C Road, Sardarpura, Jodhpur, Rajasthan, India
Phone
9929893405
Available
All Day : 04:00 PM - 10:00 PM
About Shop
Ramesh Dosa Wala, is a two decades old renowned vegetarian cart famous to serve South Indian dishes, like- Masala Dosa, Sambhar Vada, Idli to its customers at very reasonable prices.