Easy Login with Mobile Number
+91
Please enter valid 10 digit mobile number
Continue
Login with Email
Creating an account means you're okay
with TasteOfCity Terms of Service and Privacy Policy.
Please enter verification code sent to
Enter Code
Submit
Have not received code?
Resend Code
Please enter verification code sent to
Enter Code
Submit
Have not received code?
Resend Code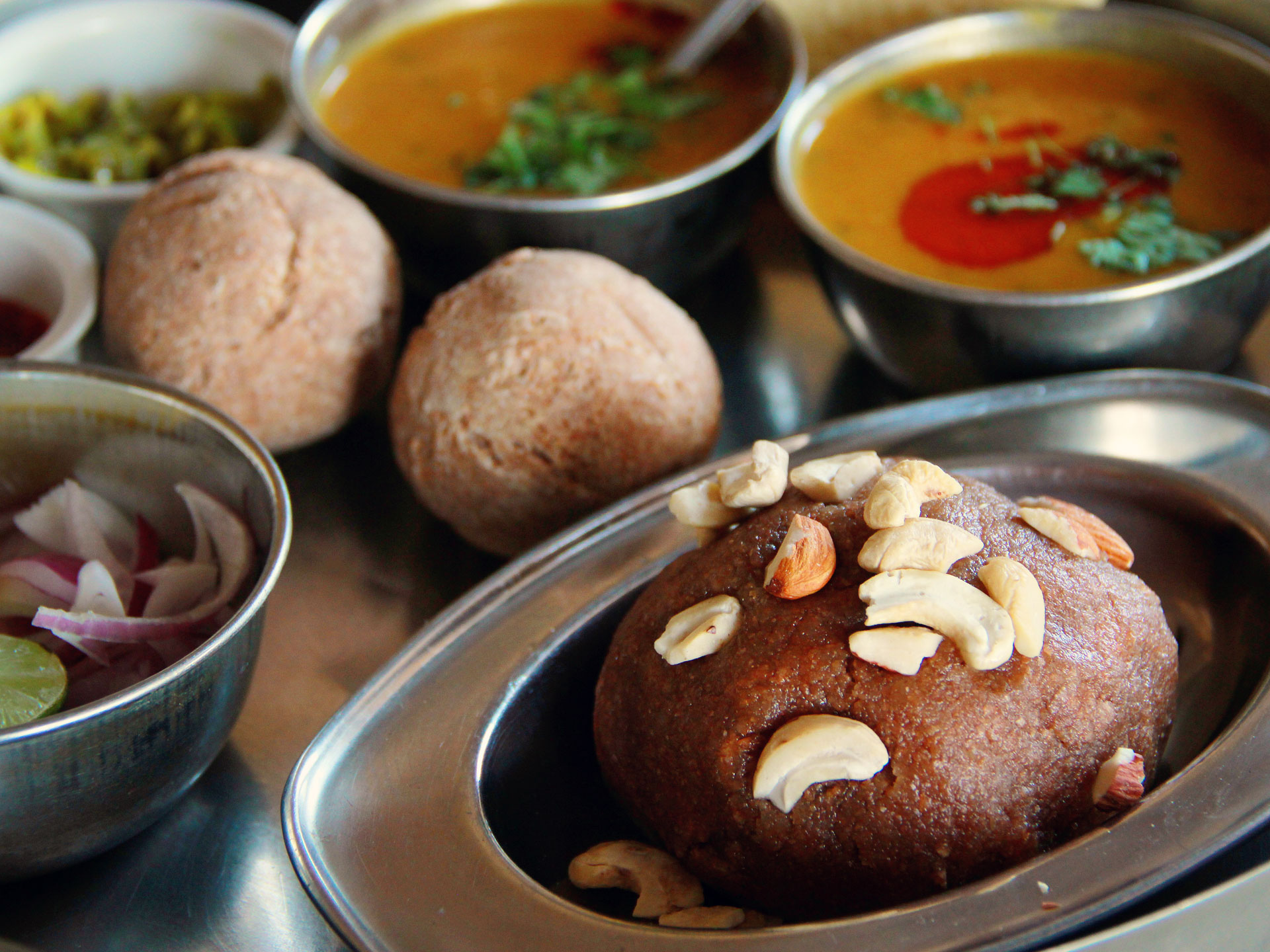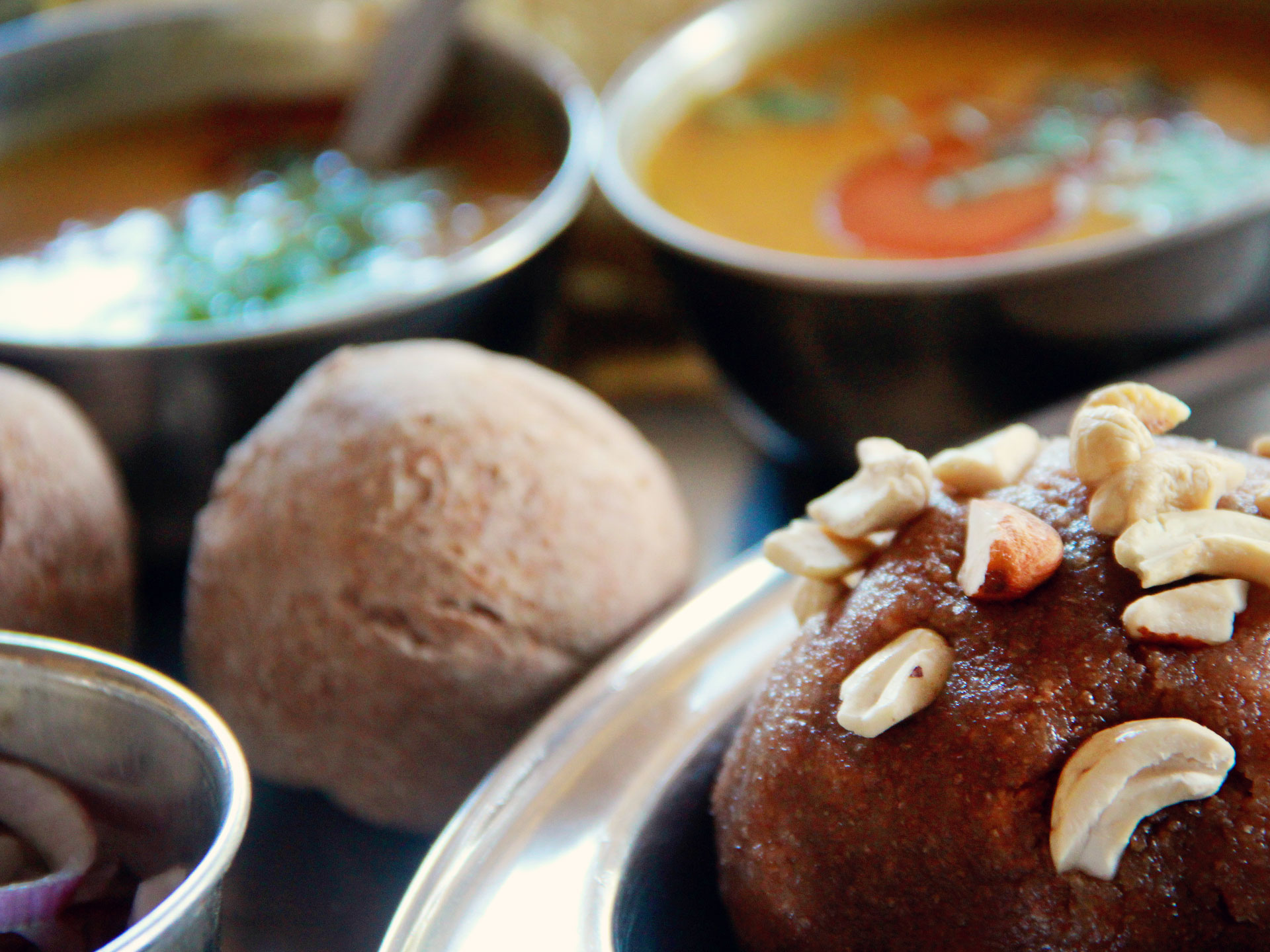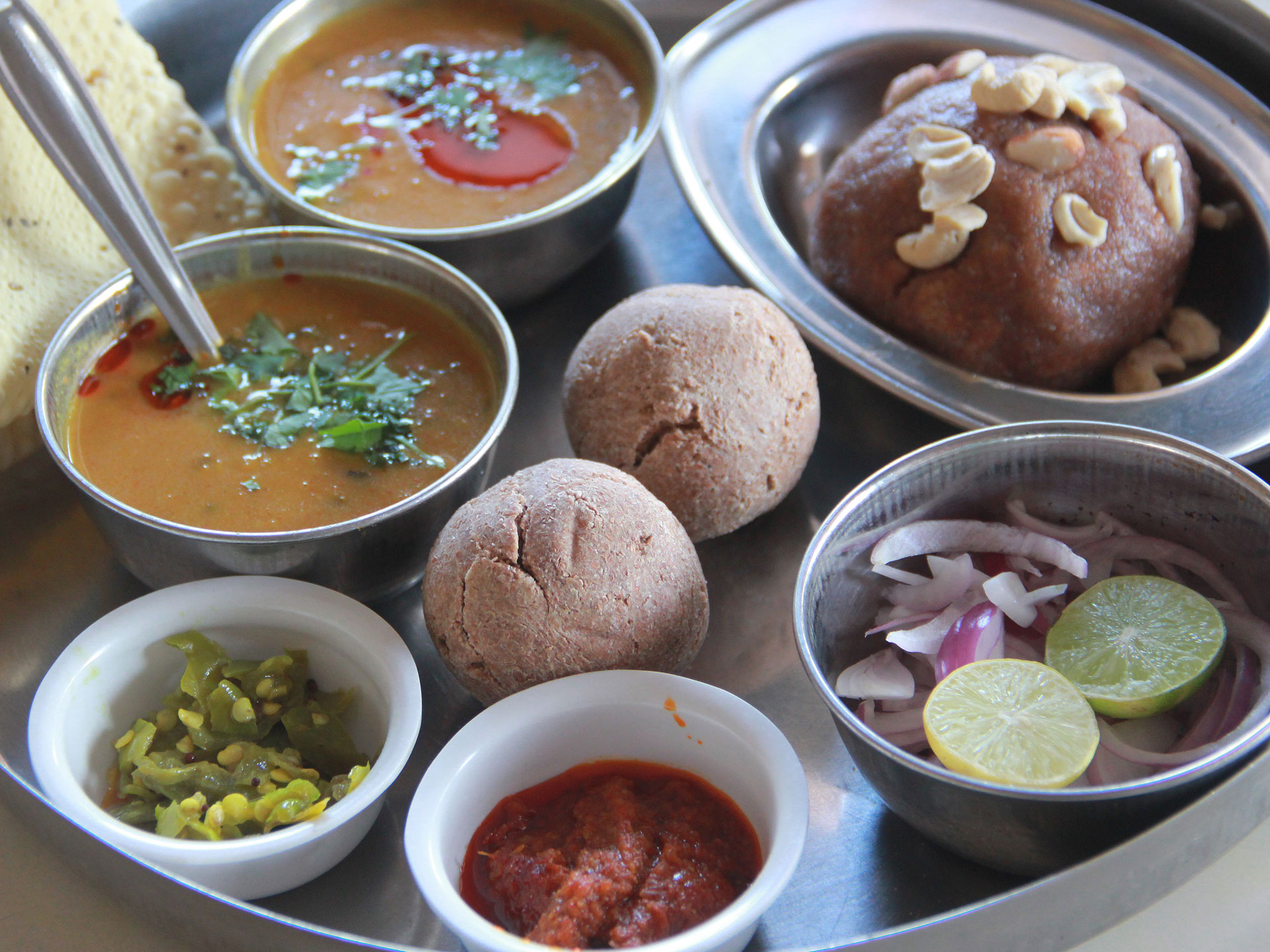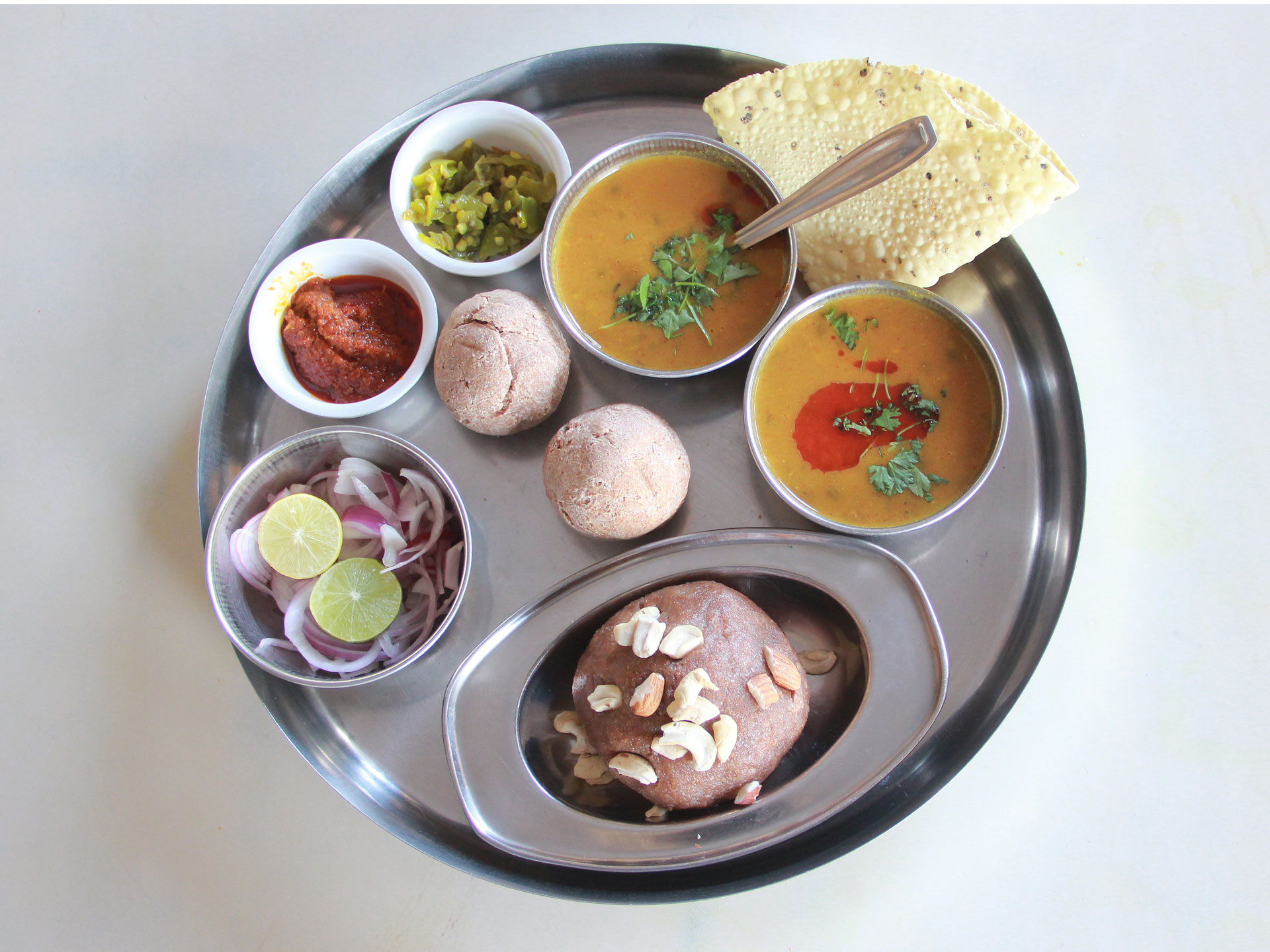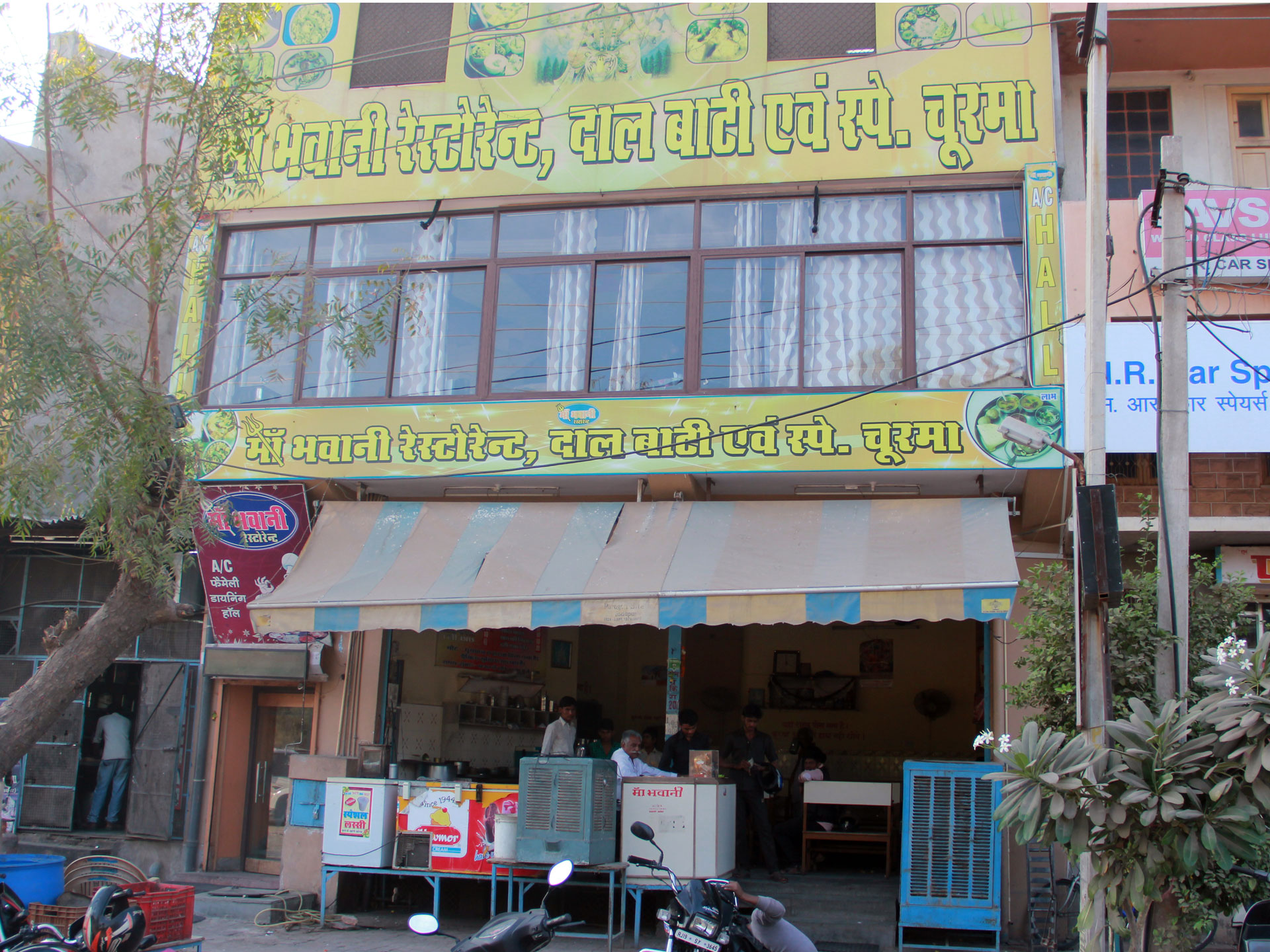 The Specialty
Use of plenty of pure Desi Ghee (clarified butter) in the Baati and tempering of spicy Daal with asafoetida (Heeng) lends a distinct taste to the Daal Baatee at Maa Bhawani Dal Bati.
The Taste
The platter served with Baati (balls of oven cooked wheat flour dough) richly poured with pure Desi Ghee (clarified butter), sweet Churma/Choorma made by crushing Baatis, sweetened with ground sugar, poured with plenty of pure Ghee and garnished with dry-fruits, like- cashew-nuts, almonds, and spicy Daal made from the lentils- Moong Daal (green gram) and Chana Daal (chickpea) tempered with usual spices, cumin seeds, mustard seeds, green chilies, ginger, asafoetida (Heeng) etc. and salad comprised of spicy Tipore (fried green chilies), garlic-onion chutney, sliced onions, lemon, and crunchy Papad is a delicious traditional Rajasthani delicacy to relish.
What is Daal, Baatee, Choorma
+
Address
Maa Bhawani Daal Baati Churma Near Kalpataru Cinema, Shopping Center, Shastri Nagar, Jodhpur, Rajasthan, India
Phone
9829135124
Available
All Day : 10:00 AM - 10:00 PM
About Shop
The two decades old Maa Bhawani Daal Baati is a famous joint to serve delicious combo of Daal-Baati at affordable prices in a nice middle class interior.