Easy Login with Mobile Number
+91
Please enter valid 10 digit mobile number
Continue
Login with Email
Creating an account means you're okay
with TasteOfCity Terms of Service and Privacy Policy.
Please enter verification code sent to
Enter Code
Submit
Have not received code?
Resend Code
Please enter verification code sent to
Enter Code
Submit
Have not received code?
Resend Code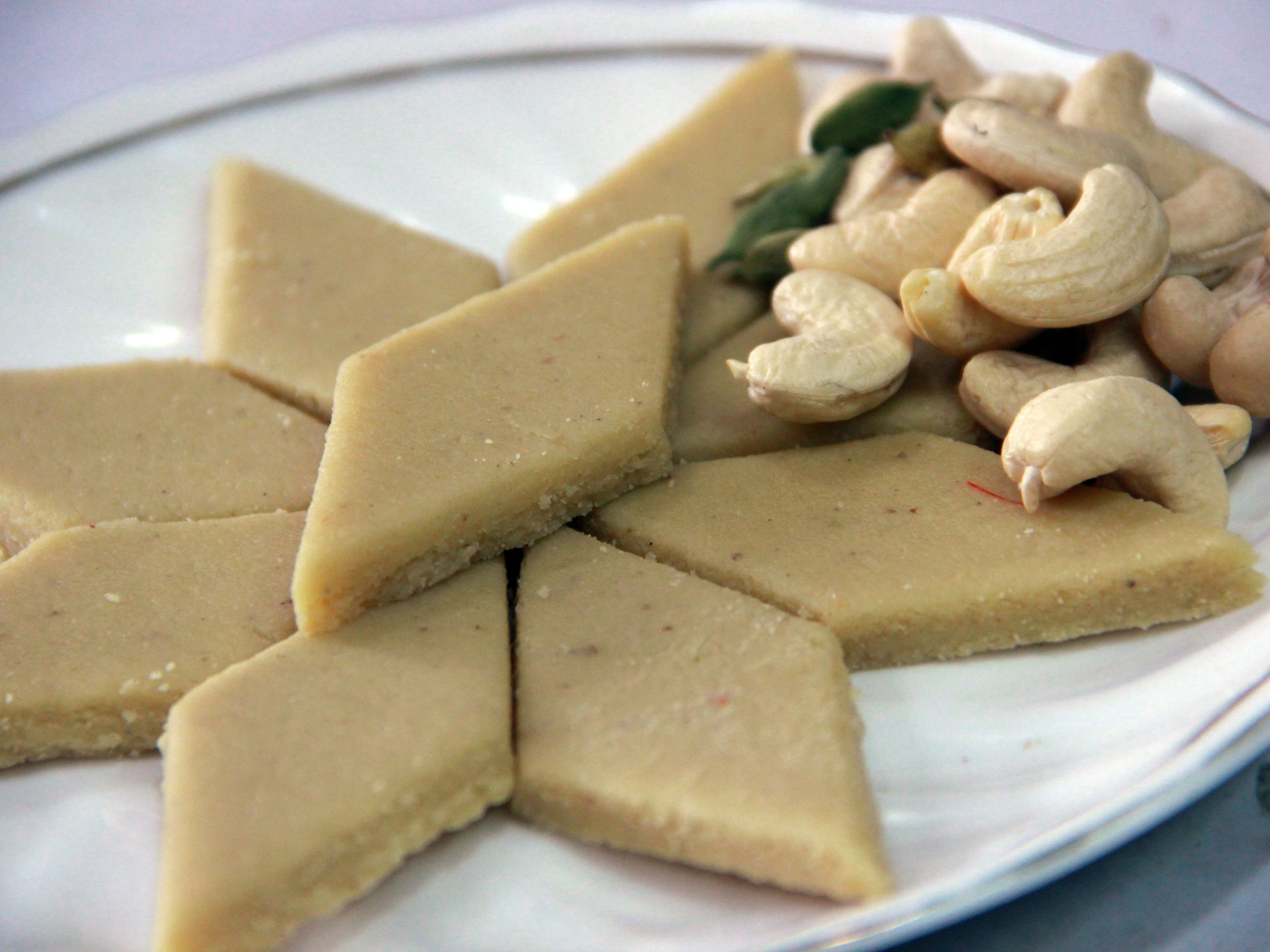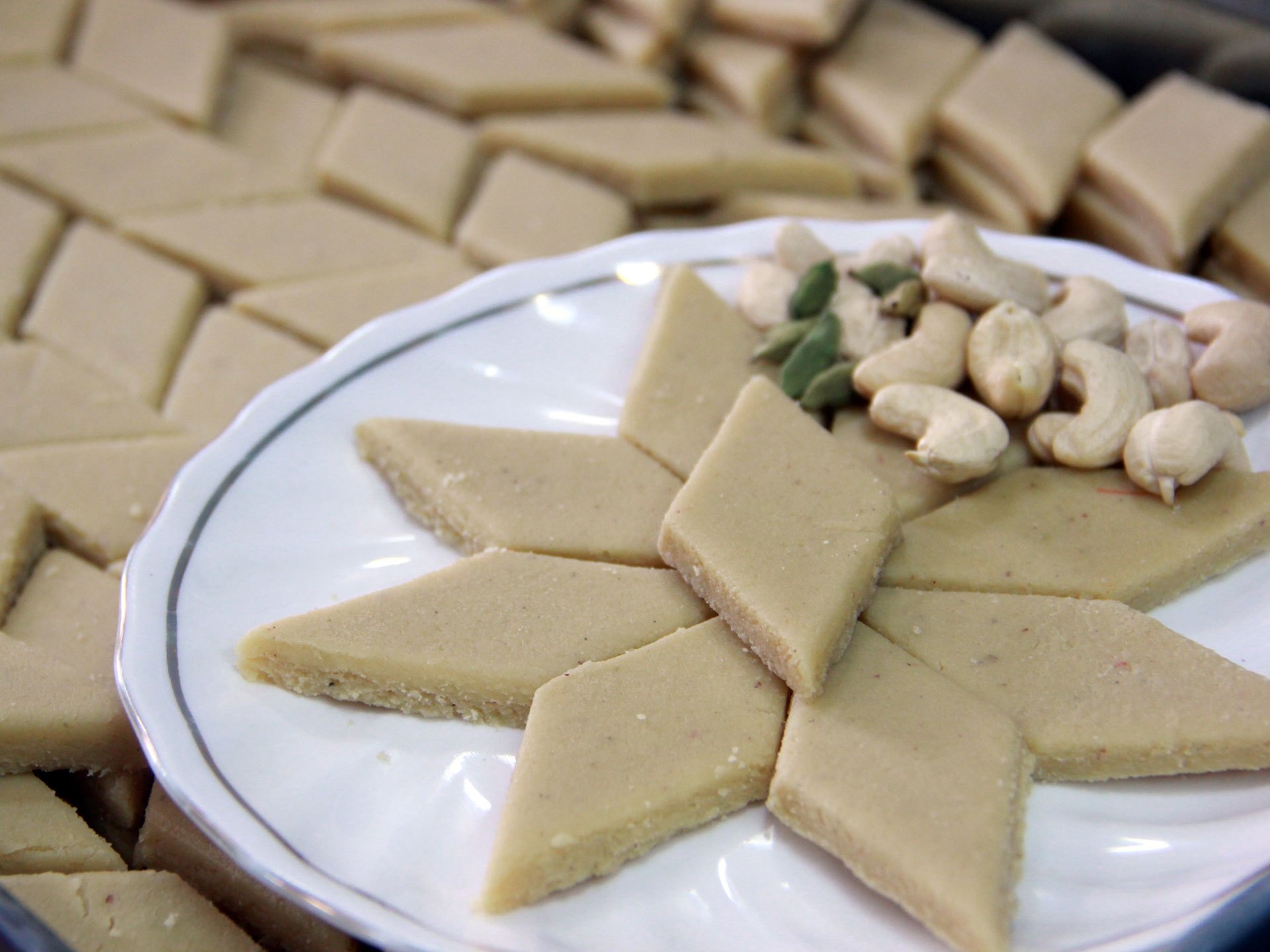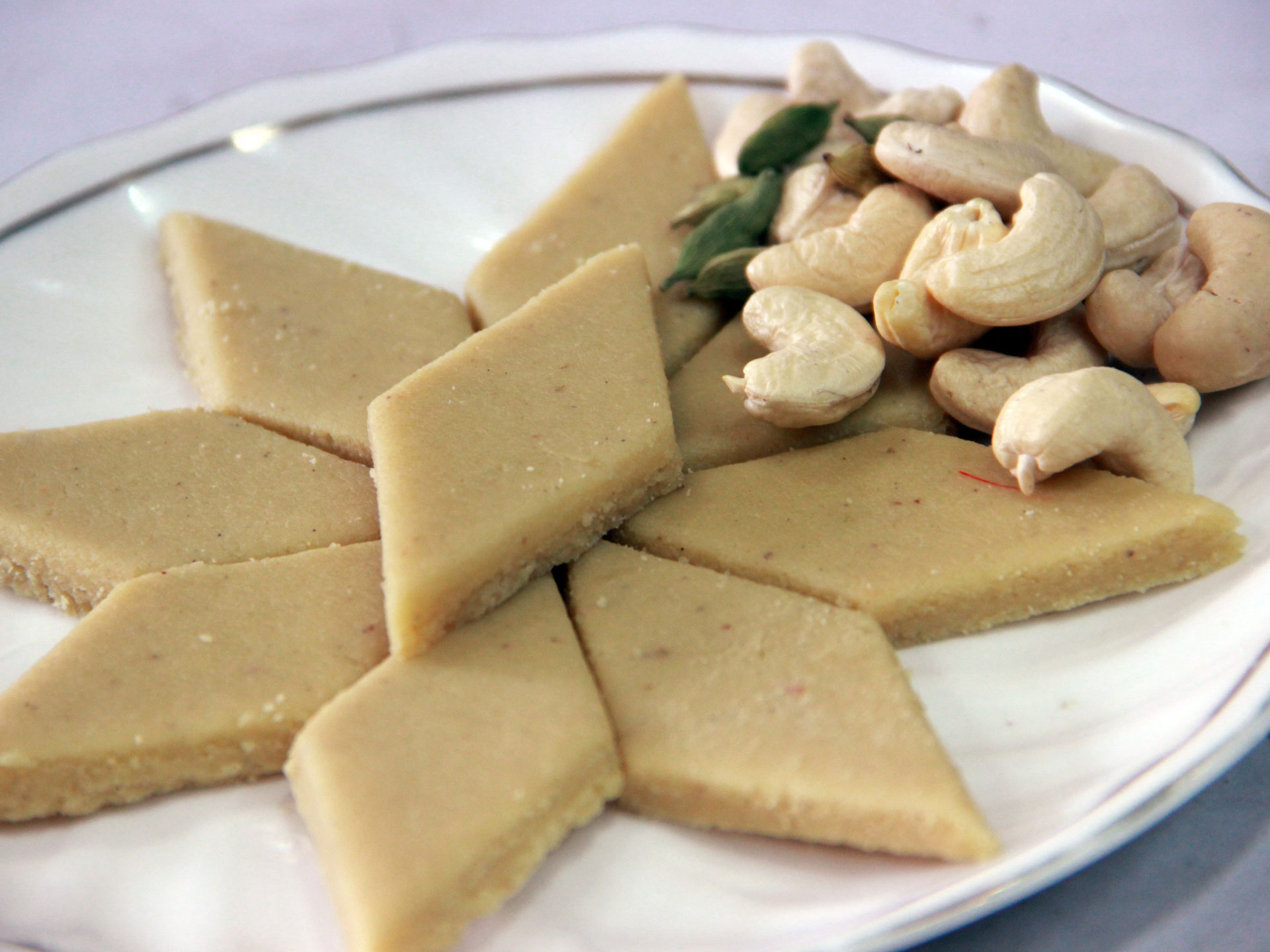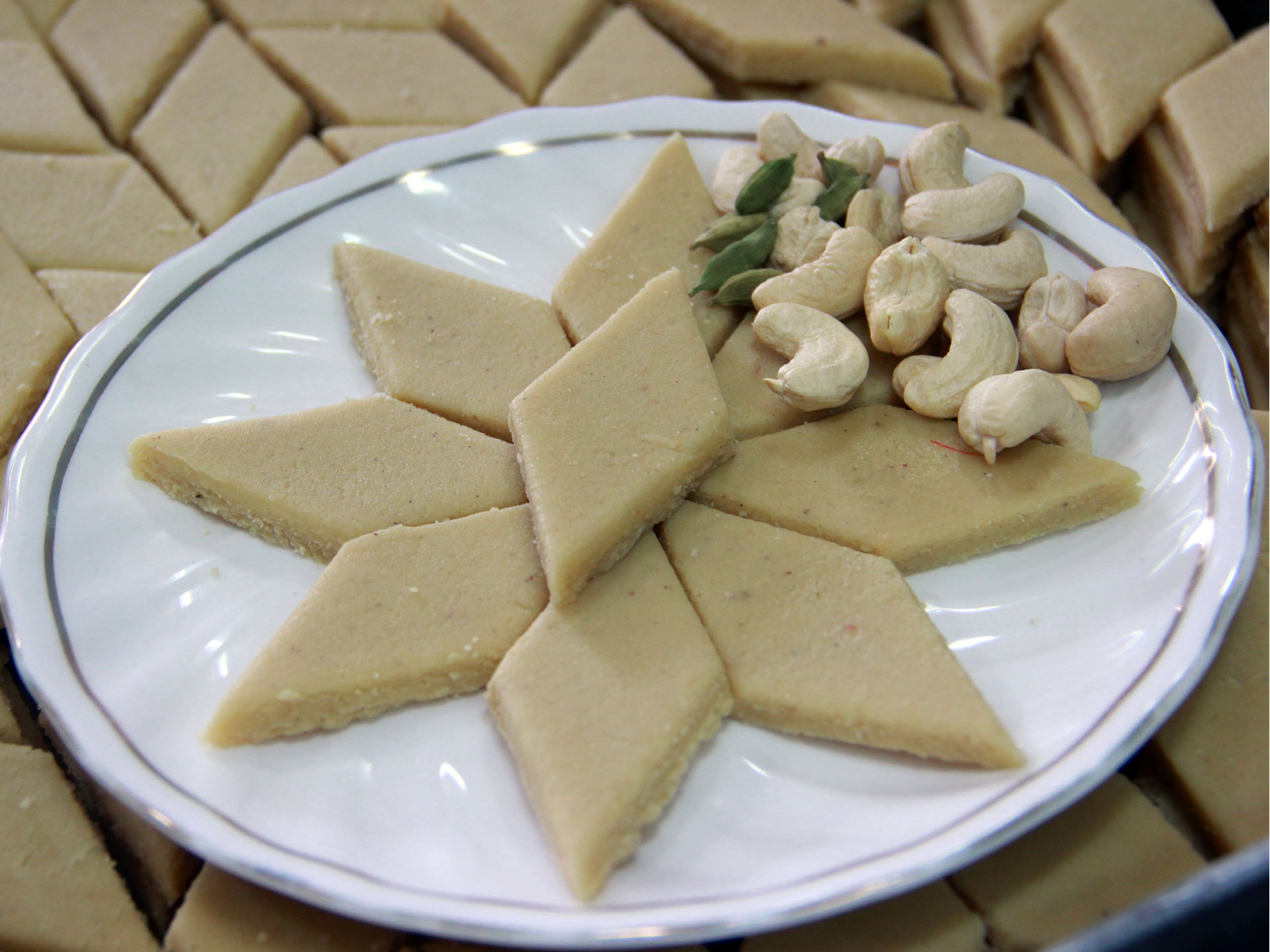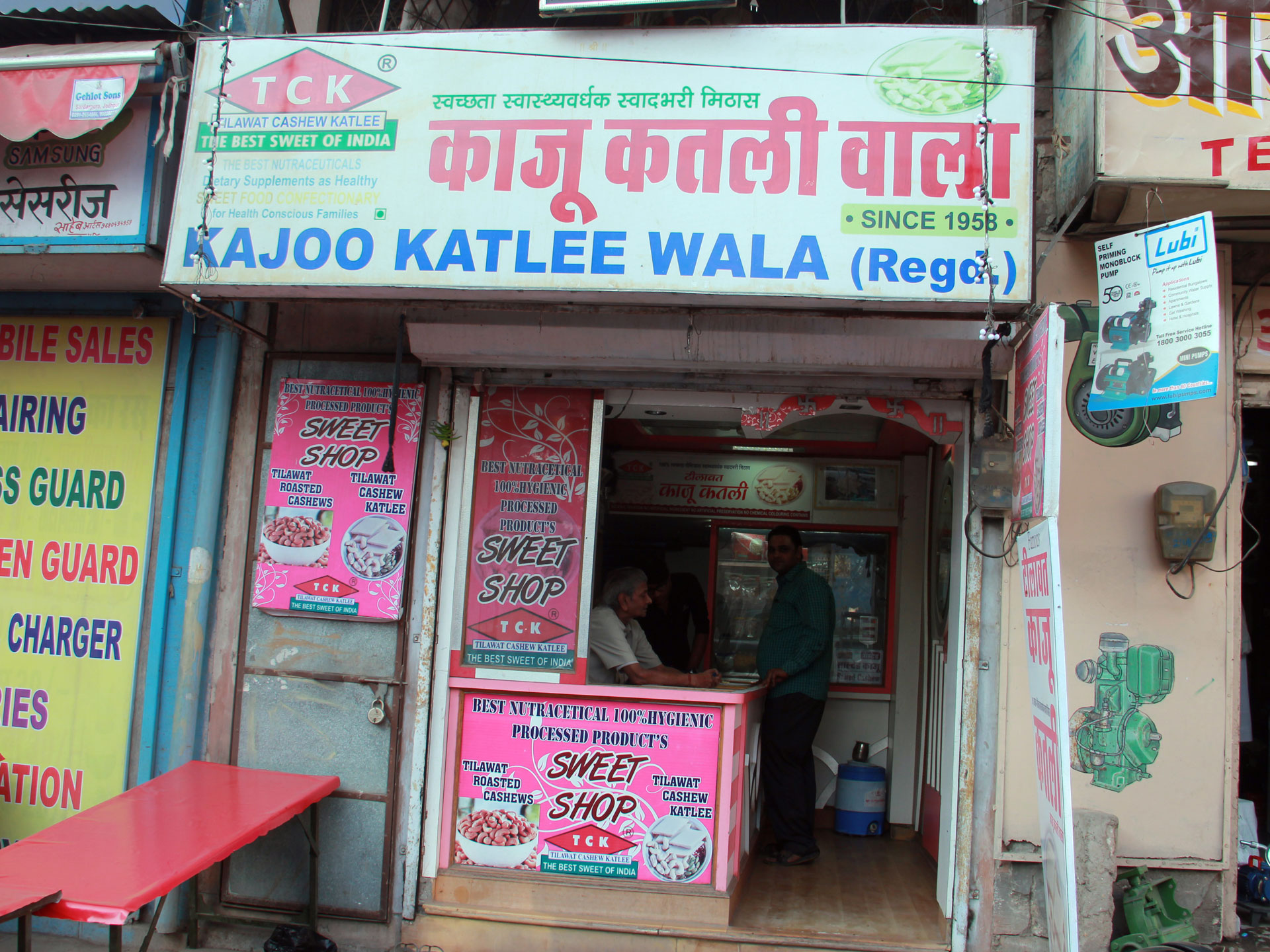 The Specialty
What makes Kaju Katli special in this shop is the Kesar (saffron) and ground cardamom mixed in the sugar syrup (Chashani) to render it a unique flavor.
The Taste
The delectable Kaju Katli branded and registered as Tilawat Cashew Katli is a sweet food confectionery and dietary supplement prepared with the paste of ground cashew soaked overnight, immersed in the sugar syrup added with saffron strands, mold in to trays and cut in the desired shapes. It is further flavored with ground cardamom and applied with Vark (very thin edible silver foil).
Address
Kaju Katli Wala Opposite Nagar Nigam Office, Sojati Gate, Jodhpur, Rajasthan, India
Phone
9828065573
Available
All Day : 09:00 AM - 11:00 PM
About Shop
Over five and a half decades old Kaju Katli Wala is a famous sweet shop specialized to prepare delectable and quality Kaju Katli exclusively conforming to HACCP norms to maintain the freshness of the delicacy and hygienic environment.