Easy Login with Mobile Number
+91
Please enter valid 10 digit mobile number
Continue
Login with Email
Creating an account means you're okay
with TasteOfCity Terms of Service and Privacy Policy.
Please enter verification code sent to
Enter Code
Submit
Have not received code?
Resend Code
Please enter verification code sent to
Enter Code
Submit
Have not received code?
Resend Code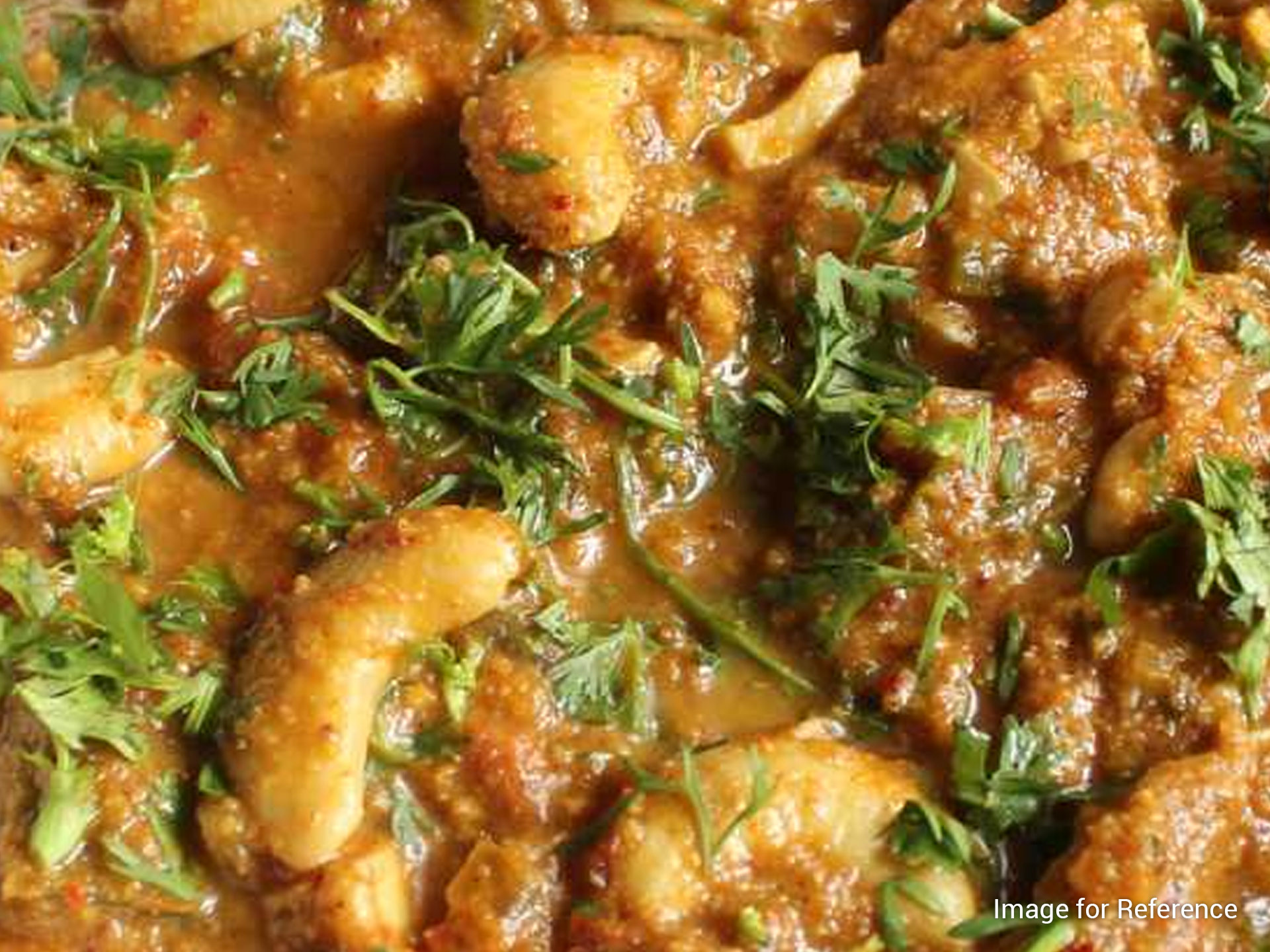 The Specialty
The dish is all about kaju (cashew). The kaju curry has roasted pieces of cashews immersed in it, to make it more enticing.
The Taste
Kaju curry is a creamy dish which is on the sweeter side. The tomato puree is cooked with various spices and powdered cashews to attain a thick rich gravy.
What is Sabzee / Sabzi /Bhaajee
+
Address
Chawla Dhaba 9 Mill , Nagaur Road, Jodhpur, Rajasthan, India
Phone
9413315500
Available
All Day : 08:00 AM - 11:00 PM
About Shop
The Nagaur road in Jodhpur, is famous for its dhabas and Chawla Dhaba is one of them. It is a couple of decades old. The kaju curry served here is a delight and speaks well of the culture imbibed in the Rajasthani cooking traditions.