Easy Login with Mobile Number
+91
Please enter valid 10 digit mobile number
Continue
Login with Email
Creating an account means you're okay
with TasteOfCity Terms of Service and Privacy Policy.
Please enter verification code sent to
Enter Code
Submit
Have not received code?
Resend Code
Please enter verification code sent to
Enter Code
Submit
Have not received code?
Resend Code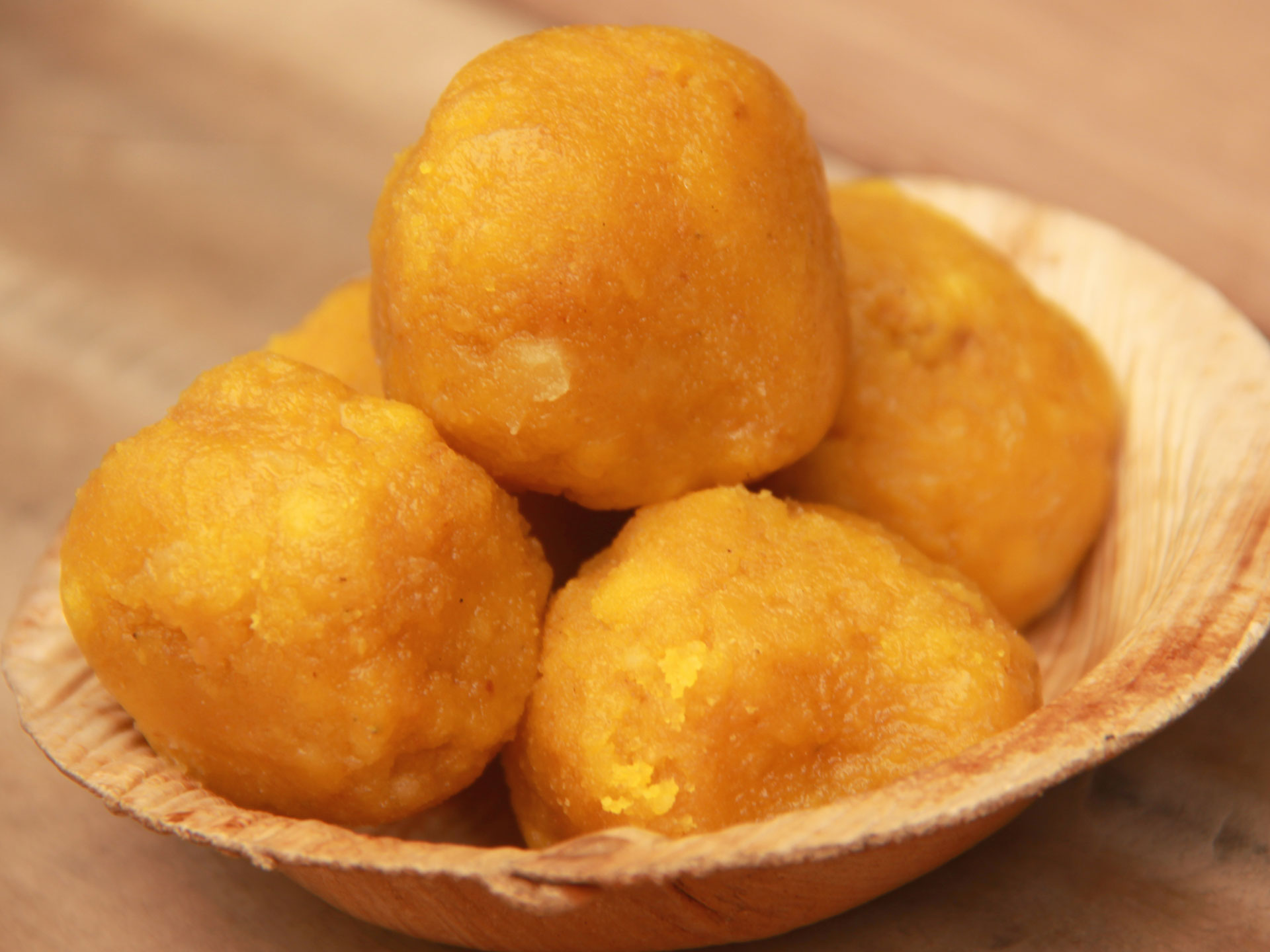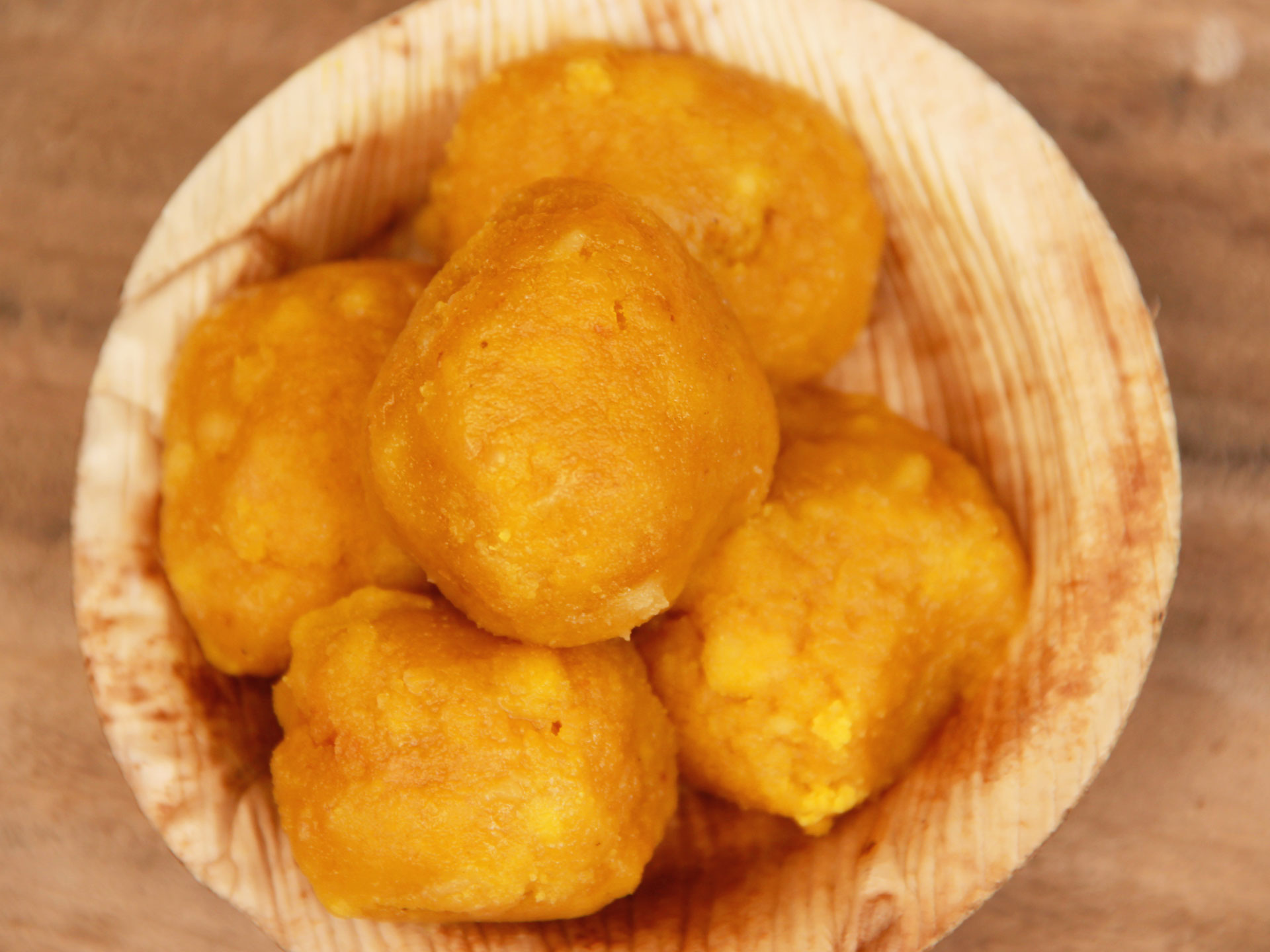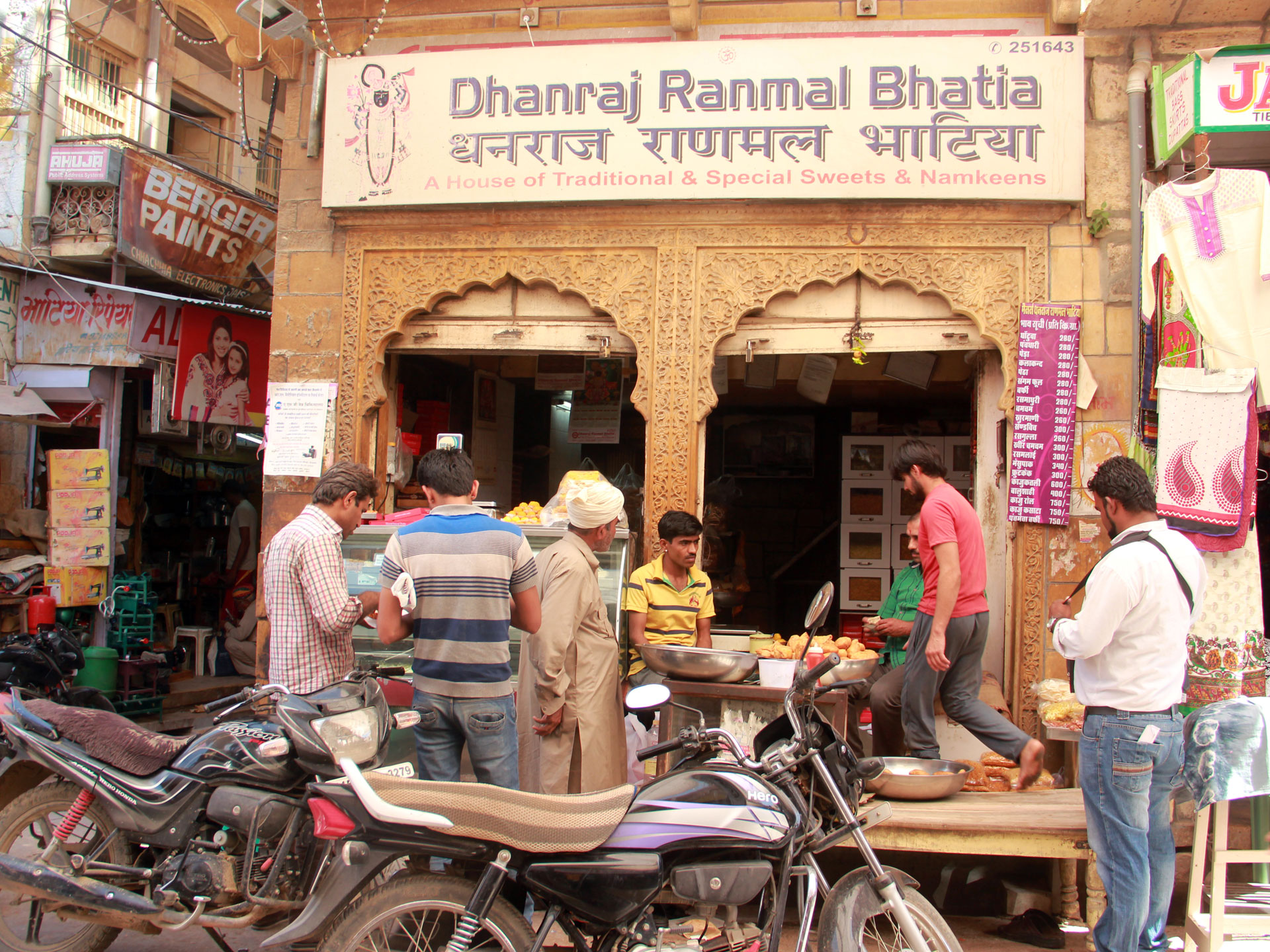 The Specialty
Seasoning with cardamom powder and saffron lend a distinct taste to the luscious Panchdhari Laddoo served at Dhanraj Ranmal Bhatia.
The Taste
The legendary Panchdhari Laddoo is a traditional sweet delicacy of Jaisalmer and is made from five basic ingredients, like- refined flour, Pure Desi Ghee (clarified butter milk), Mawa (condensed milk), Moong ki Daal (green gram), sugar etc. The refined flour, Moong Daal and Mawa are stir fried in the Desi Ghee, seasoned with saffron and cardamom powder and bound in to round ball shape. The use of pure Desi Ghee leaves a pleasant aroma to its taste which most people enjoy with great pleasure. The taste is available from 07:00 a.m. to 10:00 p.m.
Address
Dhanraj Ranmal Bhatia Amar Sagar Pol, Bhatia Market, Jaisalmer, Rajasthan, India
Phone
9828218269
Available
All Day : 07:00 AM - 10:00 PM
About Shop
Found at Bhatia Market, near Jaisalmer Fort, the decades old Dhanraj Ranmal Bhatia is a famous sweet shop and has experience of ten generations to serve a variety of delectable sweet delicacies, Namkeens and snacks to its customers at affordable prices. The shop has the distinction of being the pioneer to introduce the delicacy- Panchdari Ladoo in the town. It finds the place in the coveted website- Lonely Planet. It attracts many people at festive times and has a neat orderly ambiance.