Easy Login with Mobile Number
+91
Please enter valid 10 digit mobile number
Continue
Login with Email
Creating an account means you're okay
with TasteOfCity Terms of Service and Privacy Policy.
Please enter verification code sent to
Enter Code
Submit
Have not received code?
Resend Code
Please enter verification code sent to
Enter Code
Submit
Have not received code?
Resend Code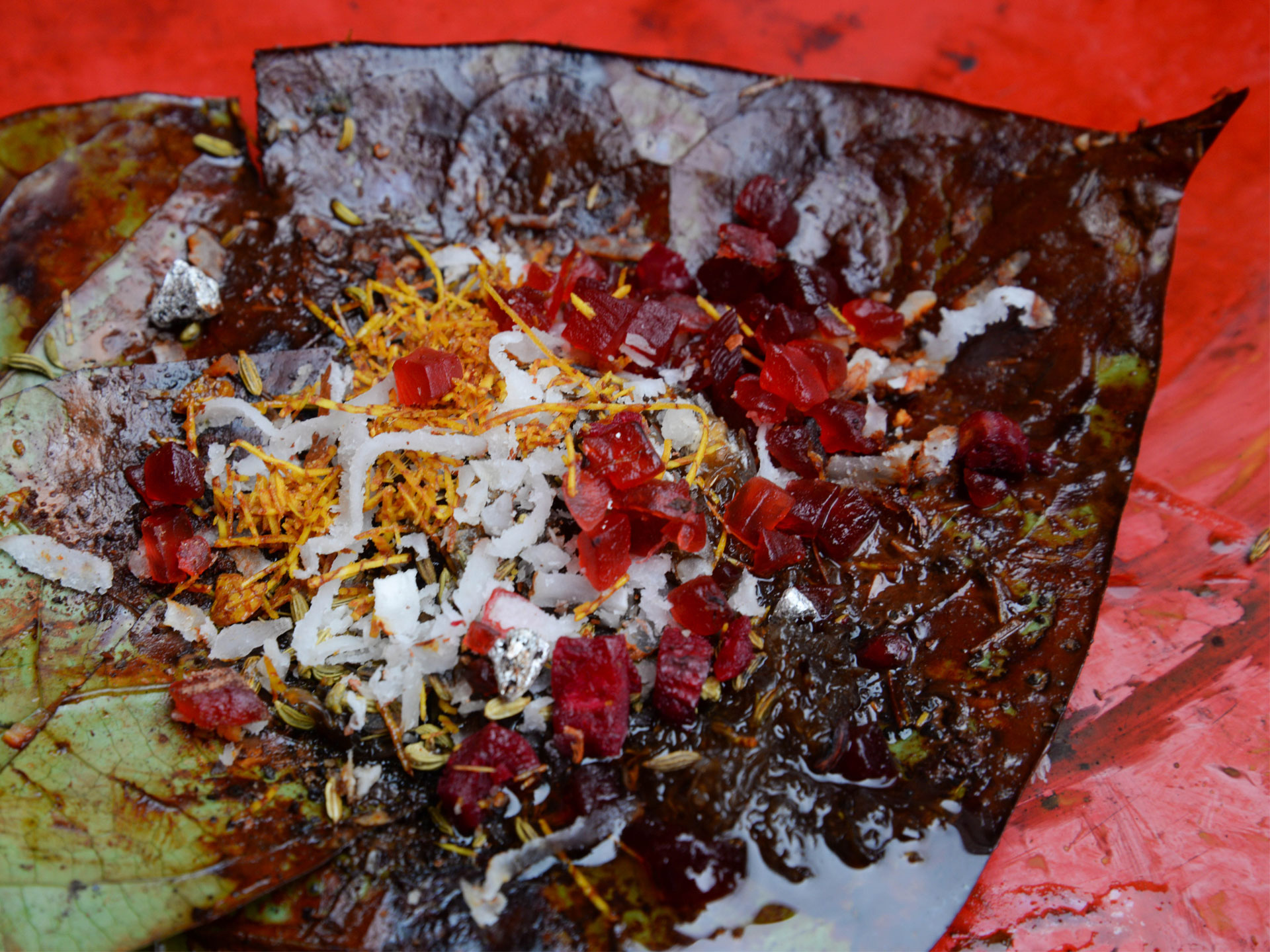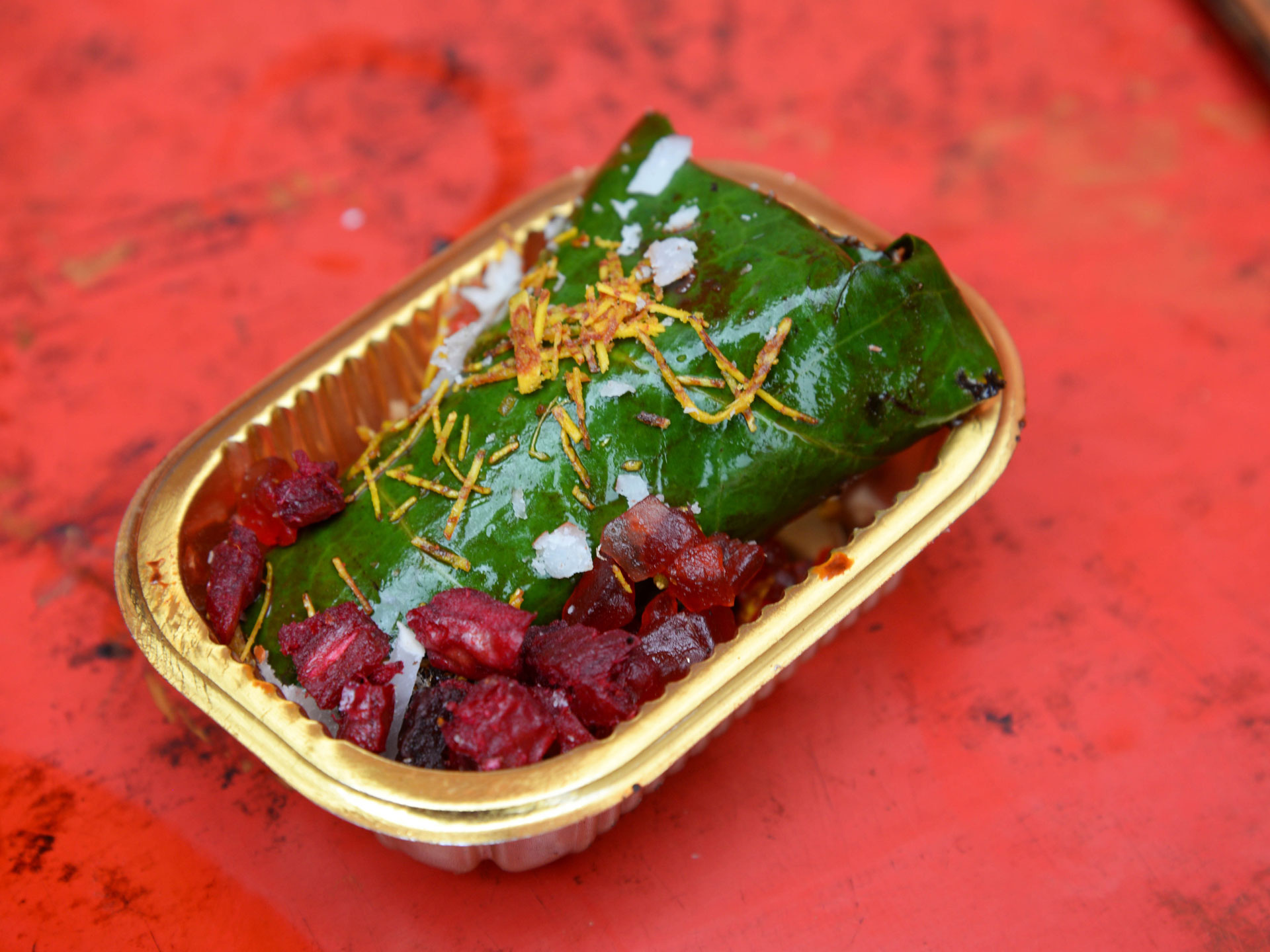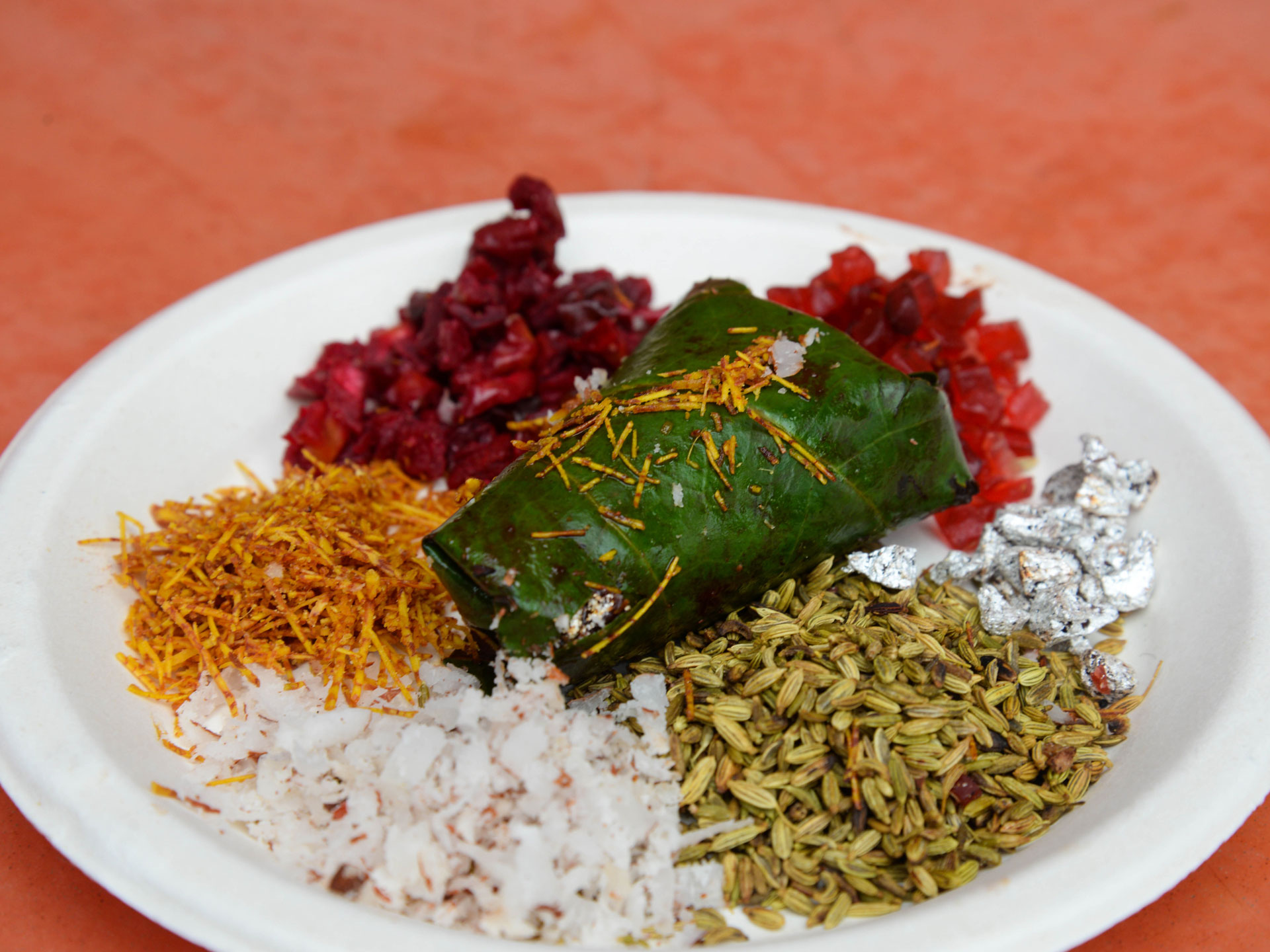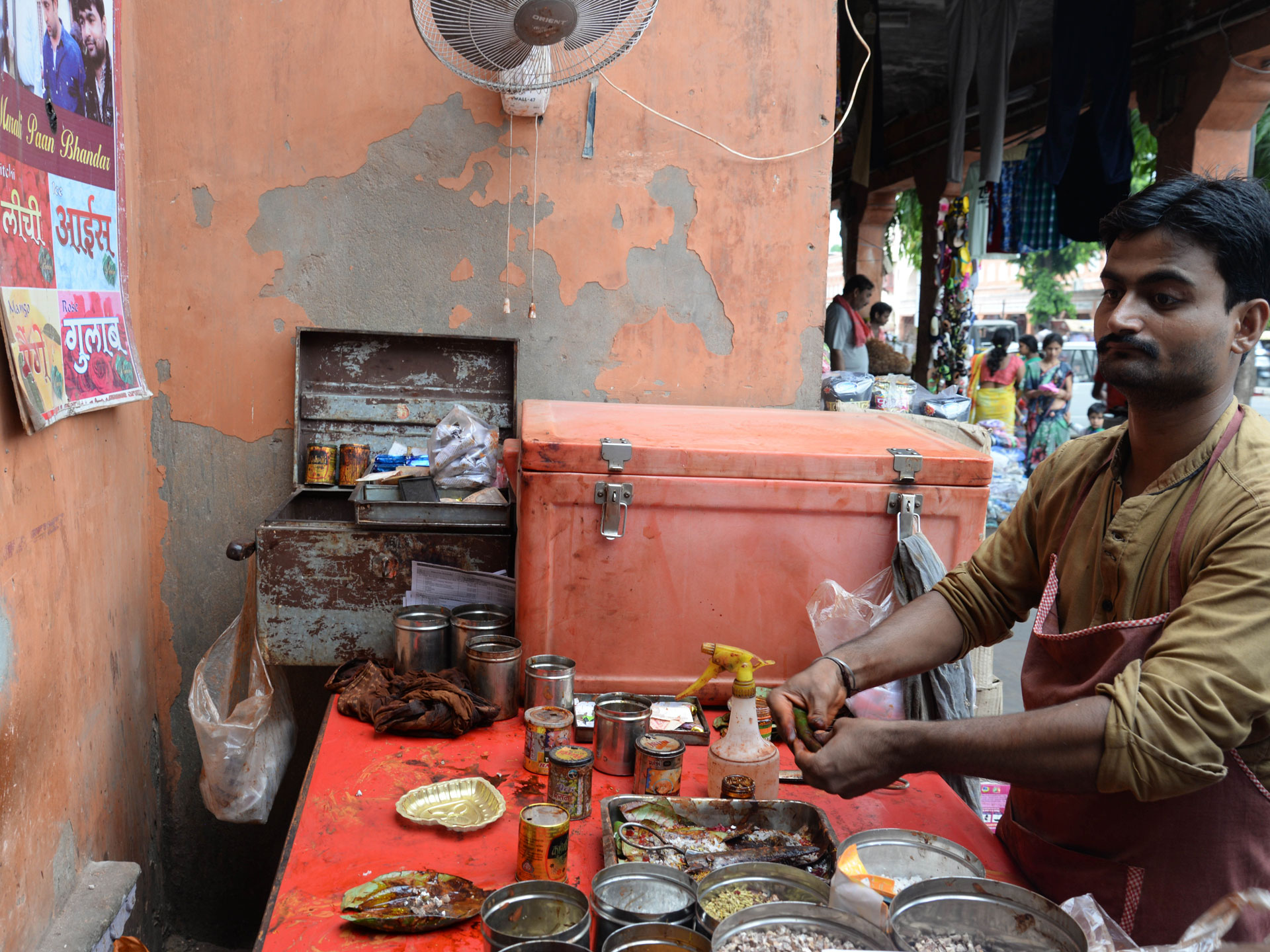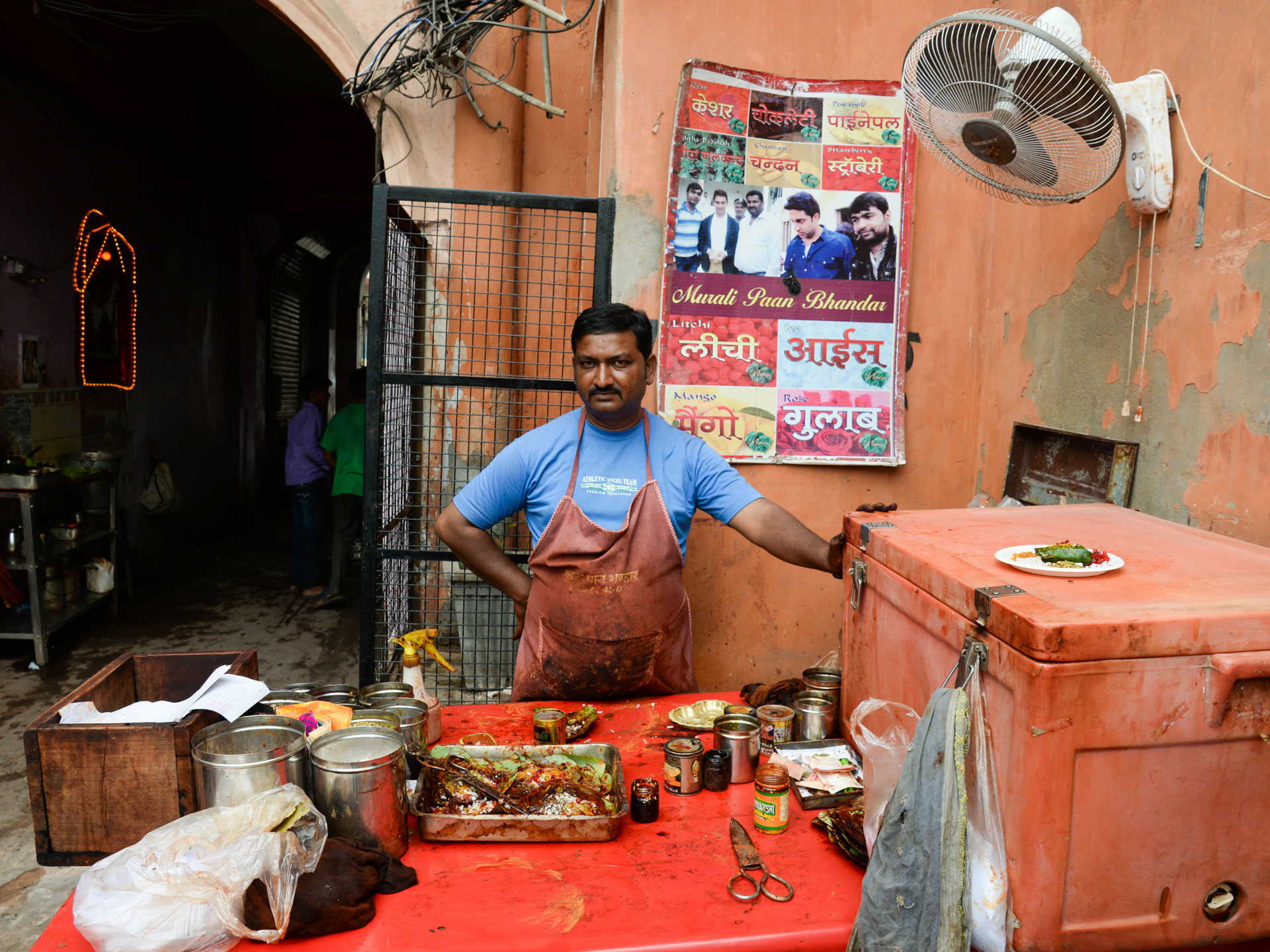 The Specialty
Chandan Chutney (Sandal Sauce) is the special ingredient used here in making of meetha paan. One can get this uniquely prepared Paan exclusively at Murli Paan Bhandar.
The Taste
The sweet flavor of the juicy beetle leaves is sure to linger on and on in your mouth. Its fragrance is superb and the taste is long lasting. Gulkand brings sweetness and other ingredients like fennel seeds (Saunf), cherry, grated coconut, small pieces of various candies are rolled in a paan leaf that brings a wonderful taste and aromatic delight.
Address
Murli Paan Bhandar Nawab Sahab Ki Haweli, Badi Chopar, Tripolia Bazar, Jaipur, Rajasthan, India
Phone
9509290525
Available
All Day : 06:00 AM - 02:00 AM
About Shop
Murli Paan Bhandar is a celebrated name in the market since 5 decades. The place has a fairly clean environment and different range of varieties including Golden paan, paan with silver leaf, Kalkatti meetha paan are readily available.