Easy Login with Mobile Number
+91
Please enter valid 10 digit mobile number
Continue
Login with Email
Creating an account means you're okay
with TasteOfCity Terms of Service and Privacy Policy.
Please enter verification code sent to
Enter Code
Submit
Have not received code?
Resend Code
Please enter verification code sent to
Enter Code
Submit
Have not received code?
Resend Code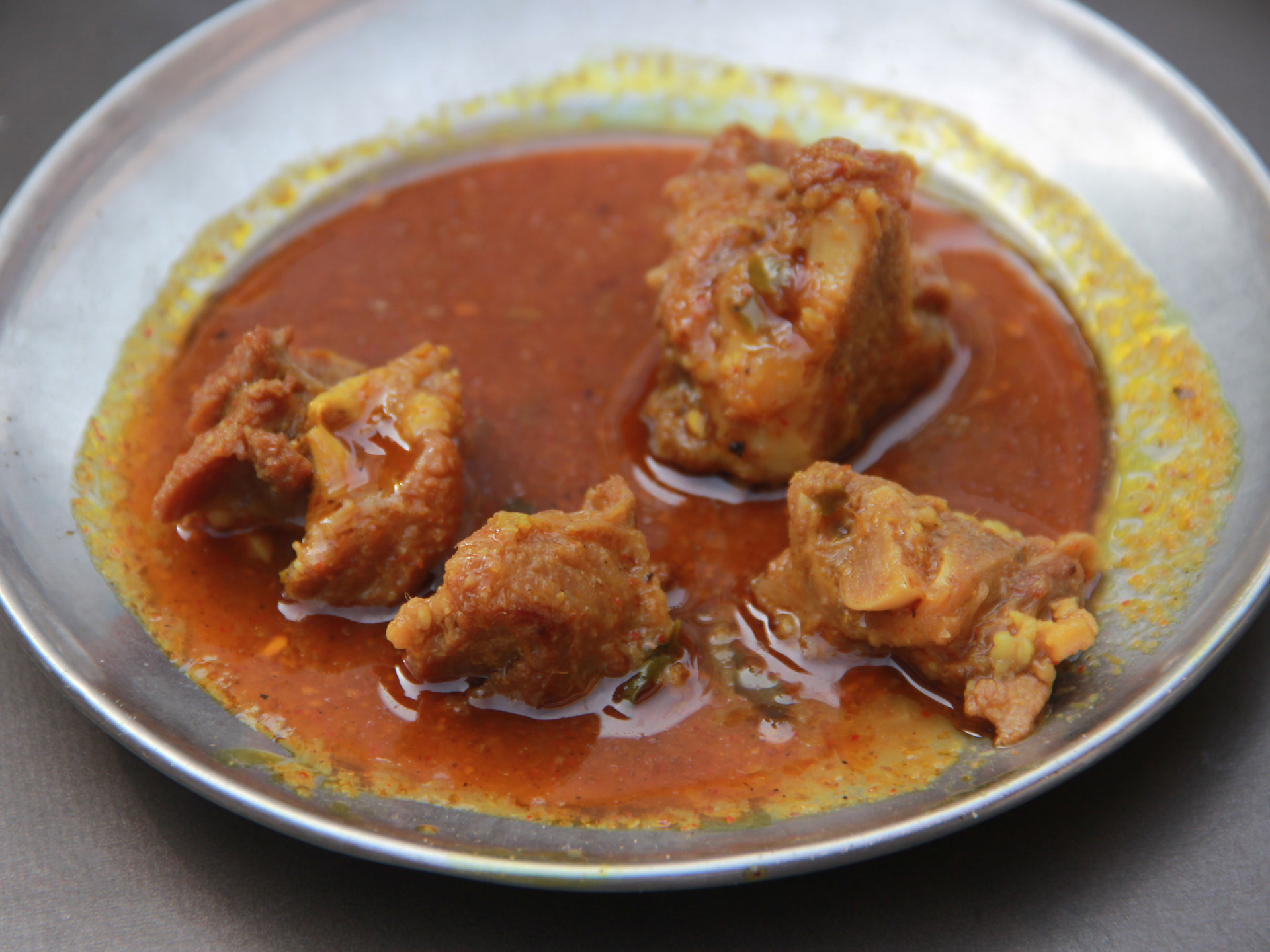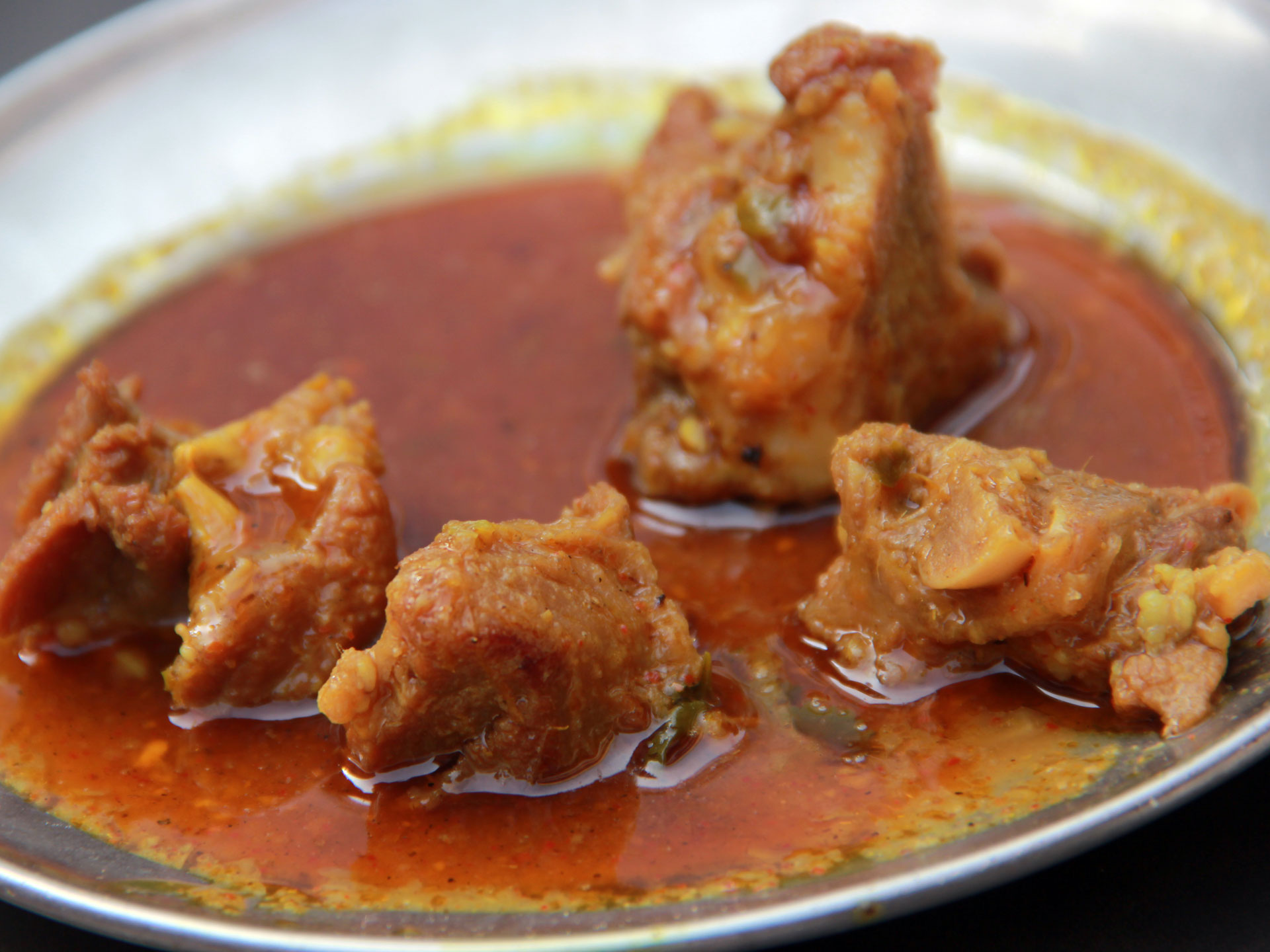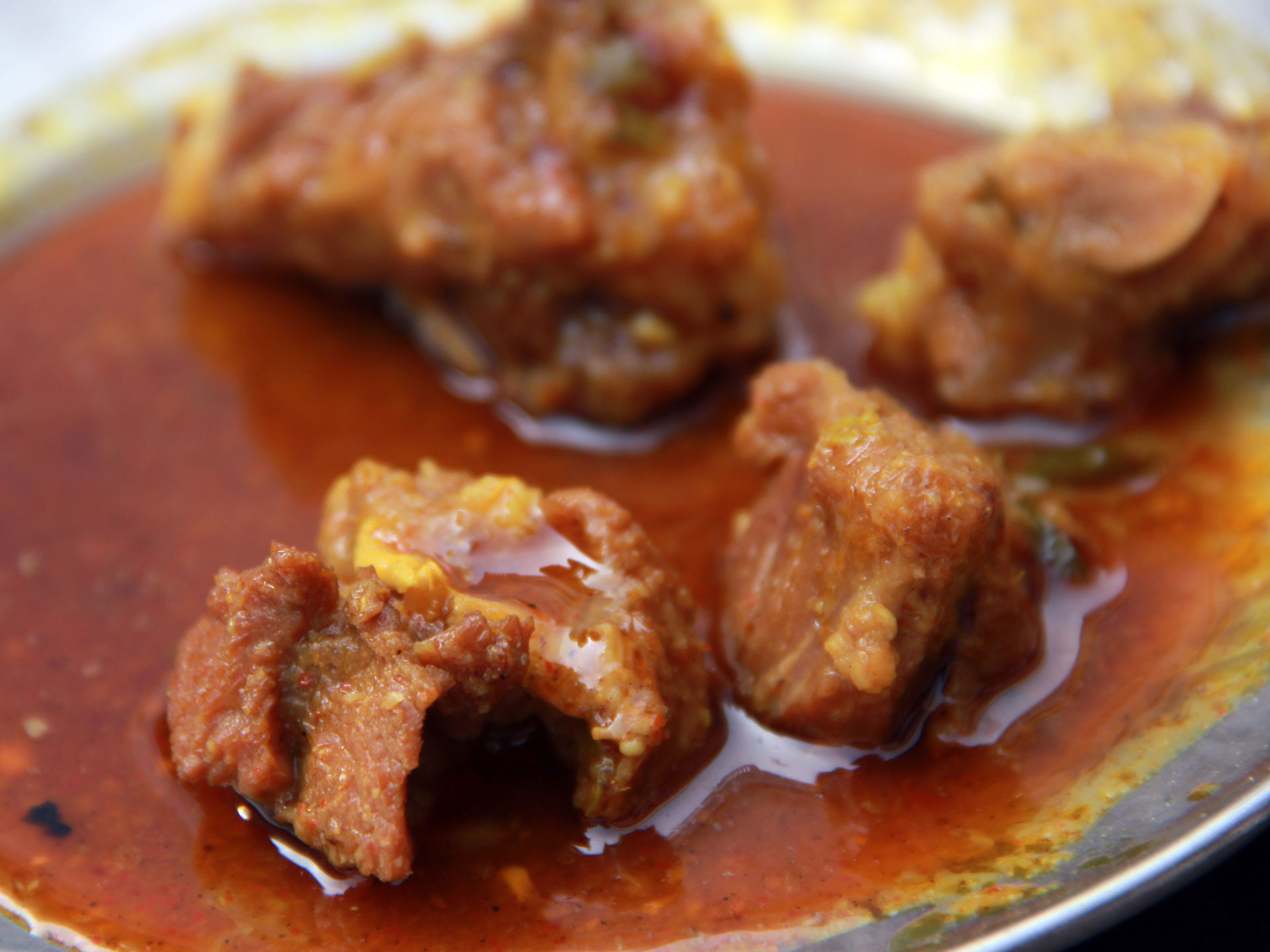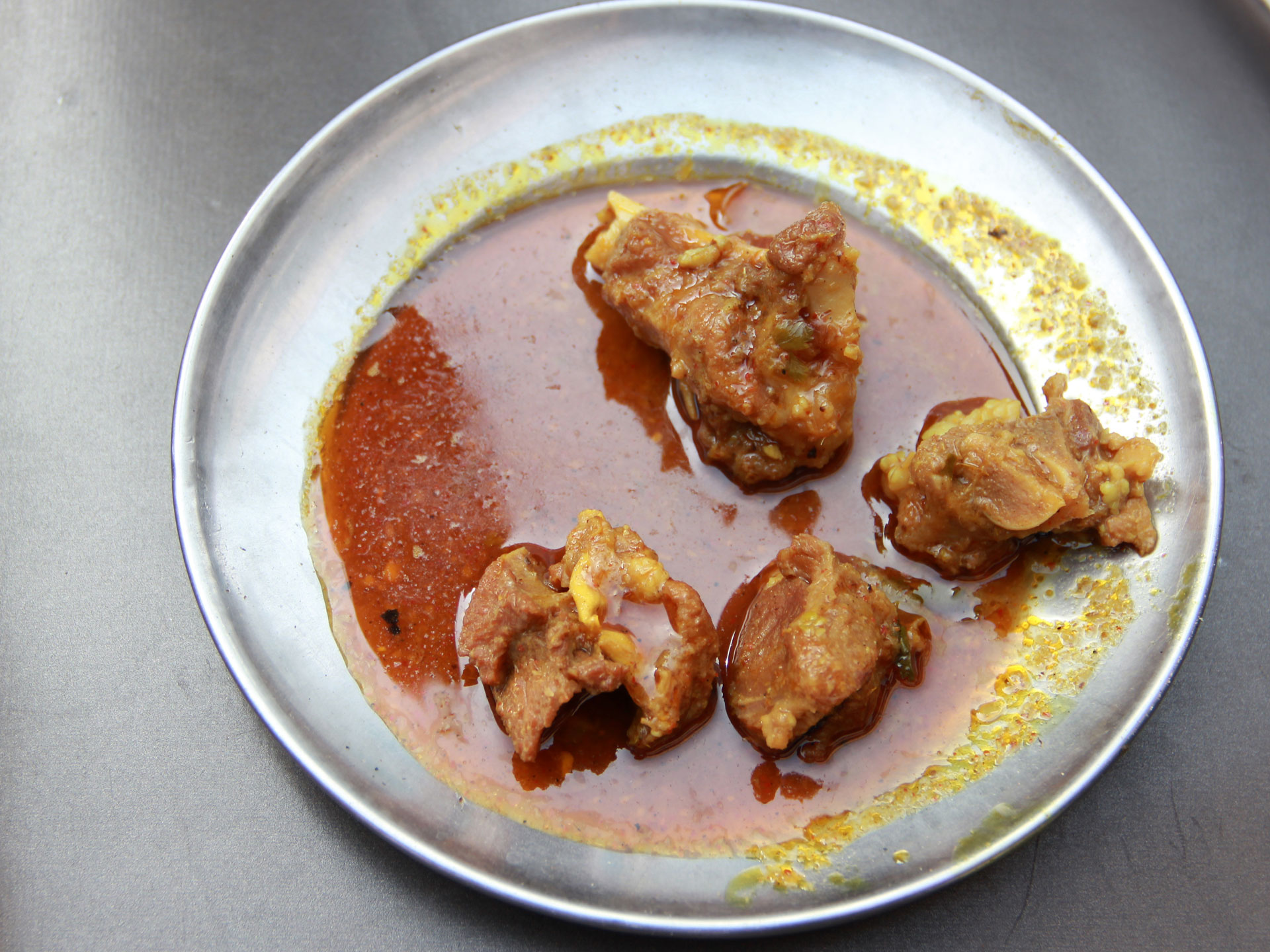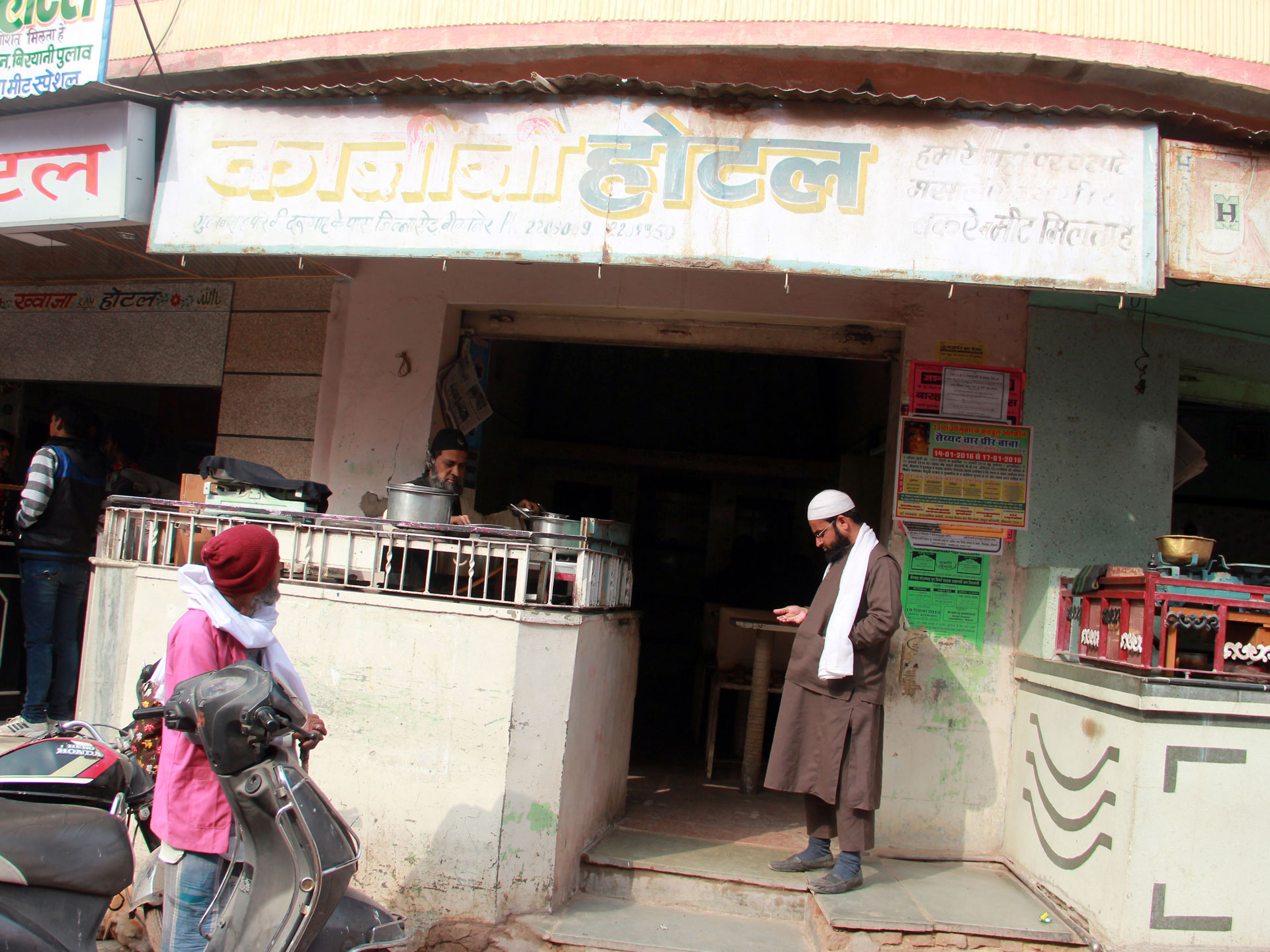 The Specialty
The seasoning with homemade Garam Masala (assortment of several spices), onion-garlic-ginger paste lend a distinct taste to the deliciously spicy Mutton Korma served at Qaziji Hotel.
The Taste
Delicious Mutton Korma prepared by frying boiled mouton pieces in the bay leaves (Tej Patta), onions, garlic-ginger paste, green chilies, whole red chilies, black fenugreek etc. seasoned with basic spices, like- salt, red chili powder, dry coriander powder, turmeric powder and Garam Masala consisted of cinnamon (Daalchini), mace (Javitri), nutmeg (Jayphal), black pepper, clove and water etc. initially at a very high temperature and later on low moist heat is a spicy mutton curry. Served hot by garnishing with green coriander leaves, it is relished with all types of Indian breads (plain/Tandoori Roti, Naan) and rice. The taste is available from 11:00 a.m. to 11:00 p.m.
What is Mutton Delicacies
+
Address
Qaziji Hotel Near Shah ki Dargah, Jinnah Road, Bikaner, Rajasthan, India
Phone
8385858730
Available
All Day : 11:00 AM - 11:00 PM
About Shop
More than four decades old, Qaziji Hotel is a perfect destination to relish enticing non-veg delicacies. Serving the dishes hot and fast at reasonable prices in a clean ambiance delights the regular customers visiting this joint very often. Dishes of this joint are so popular that renowned film celebrity Kader Khan has also visited it.