Easy Login with Mobile Number
+91
Please enter valid 10 digit mobile number
Continue
Login with Email
Creating an account means you're okay
with TasteOfCity Terms of Service and Privacy Policy.
Please enter verification code sent to
Enter Code
Submit
Have not received code?
Resend Code
Please enter verification code sent to
Enter Code
Submit
Have not received code?
Resend Code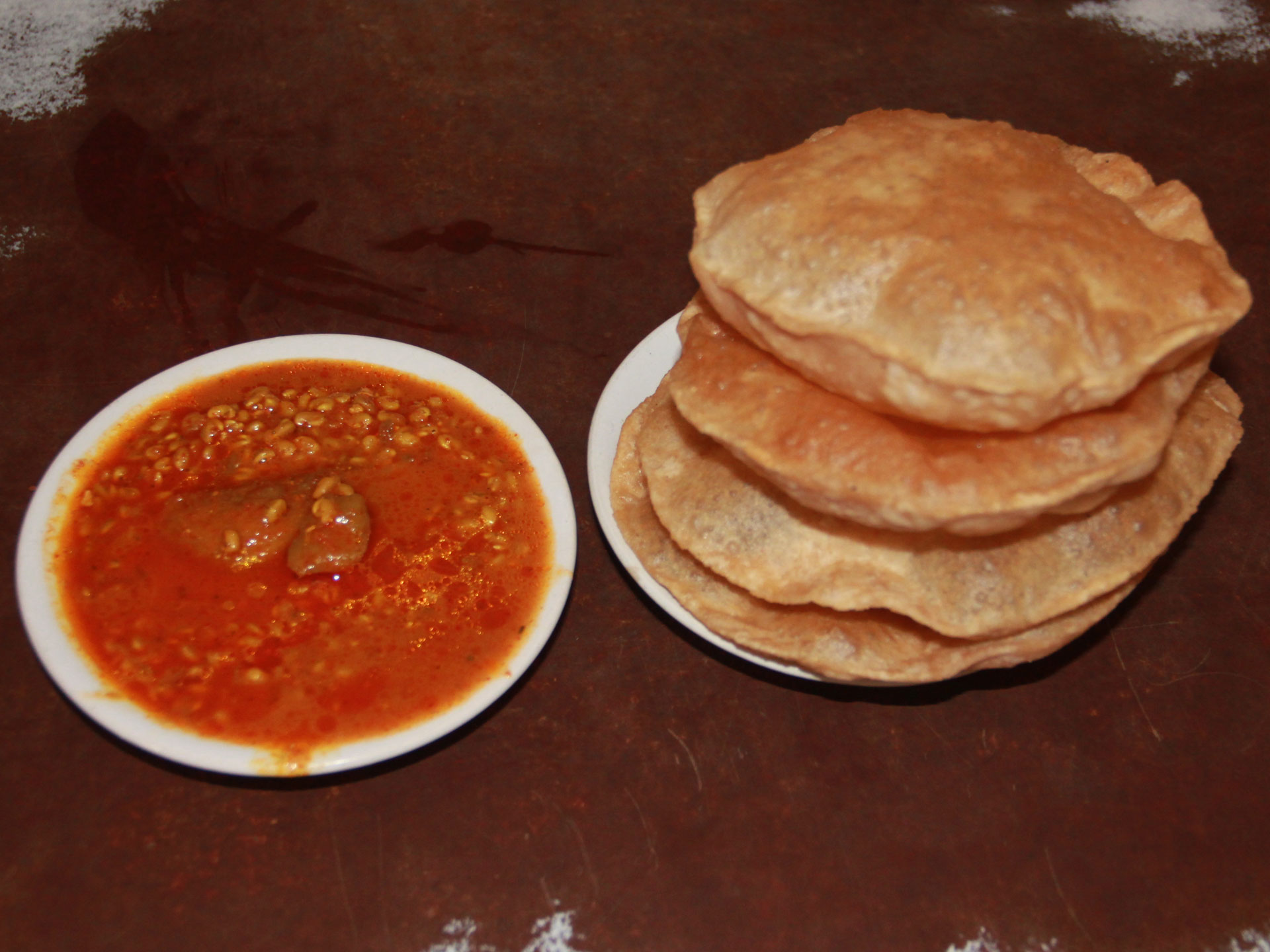 The Specialty
Normally Maithi (fenugreek seeds) is used as one of the ingredients of spices and herbs for frying Daals and Sabzis, but at Chhotu Motu Joshi Dana Maithi is served exclusively as a Sabzi making it a unique dish.
The Taste
The savory breakfast dish is a combination of deep fried puffy Pooree/Puri and medium spiced Daana Mathi Sabzi (fenugreek seeds) prepared in pure Deshi Ghee (clarified butter). One plate of this delicacy is served with four Puri and one bowl of (Sabzi Daana Mathi Sabzi) along with mango pickle. The taste is available from 07:00 a.m. to 02:00 p.m.
Address
Chhotu Motu Joshi Infront Of Mohta Dharmashala, Station Road, Bikaner, Rajasthan, India
Phone
1512223827
Available
All Day : 06:00 AM - 11:00 PM
About Shop
Decades old Chotu Motu Joshi Shop is one of the oldest sweet shop in Bikaner to serve quality sweets prepared in pure Deshi Ghee, snacks, Bhujia, Papad etc. at moderate prices, People keep pouring in the shop all through the day. The shop offers a neat and clean environment to its customers.