Easy Login with Mobile Number
+91
Please enter valid 10 digit mobile number
Continue
Login with Email
Creating an account means you're okay
with TasteOfCity Terms of Service and Privacy Policy.
Please enter verification code sent to
Enter Code
Submit
Have not received code?
Resend Code
Please enter verification code sent to
Enter Code
Submit
Have not received code?
Resend Code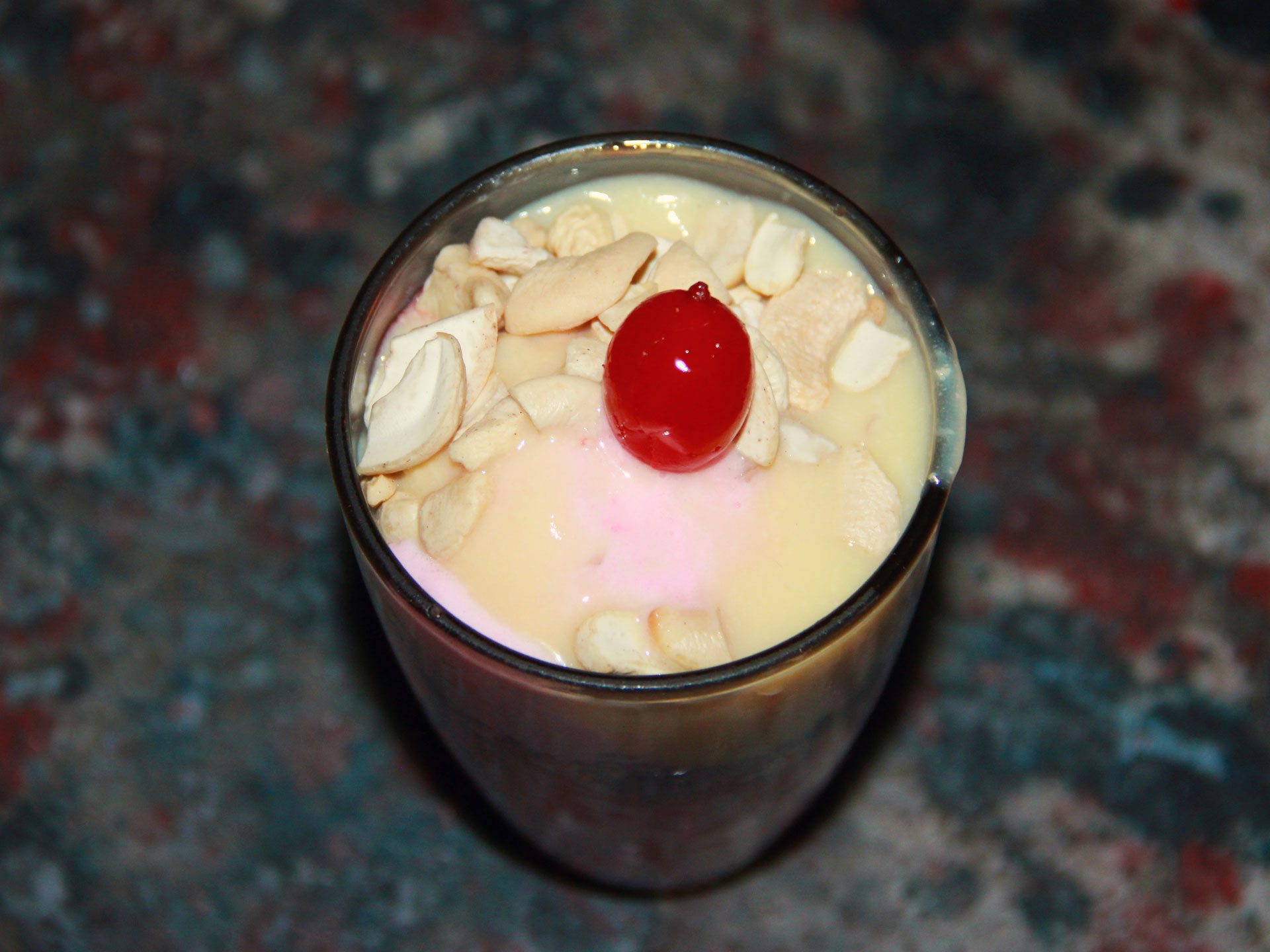 The Specialty
The use of Sabja Ke Beej (basil seeds) renders a unique taste to the luscious Falooda Ice Cream served at Nirmala Falooda & Ice Cream.
The Taste
The scrumptious Falooda Ice Cream prepared mixing Falooda vermicelli made from refine wheat flour) Rabadee/rabr (thickened milk), Gulkand (sweet preserve of rose petals) flavored ice cream, Mawa (condensed milk) ice cream etc. topped with rose Sharbat and garnished with Sabja ke Beej (basil seeds), dry-fruits, like- cashew, almond, raisin and cherry etc. is a delightful mouthwatering sweet dessert. The taste is available from 06:00 p.m. to 10:30 p.m.
Address
Nirmala Falooda & Ice Cream In Front of Suchna Kendra Circle, Azad Chowk, Bhilwara, Rajasthan, India
Phone
9929657142
Available
All Day : 06:00 PM - 10:30 PM
About Shop
Launched eight years ago, Nirmala Faluda & Ice Cream located near Suchna Kendra crossing is a renowned cart famous to serve Falooda ice cream, a variety of shakes, fruit salad etc. at affordable prices in a neat and clean ambiance.