Easy Login with Mobile Number
+91
Please enter valid 10 digit mobile number
Continue
Login with Email
Creating an account means you're okay
with TasteOfCity Terms of Service and Privacy Policy.
Please enter verification code sent to
Enter Code
Submit
Have not received code?
Resend Code
Please enter verification code sent to
Enter Code
Submit
Have not received code?
Resend Code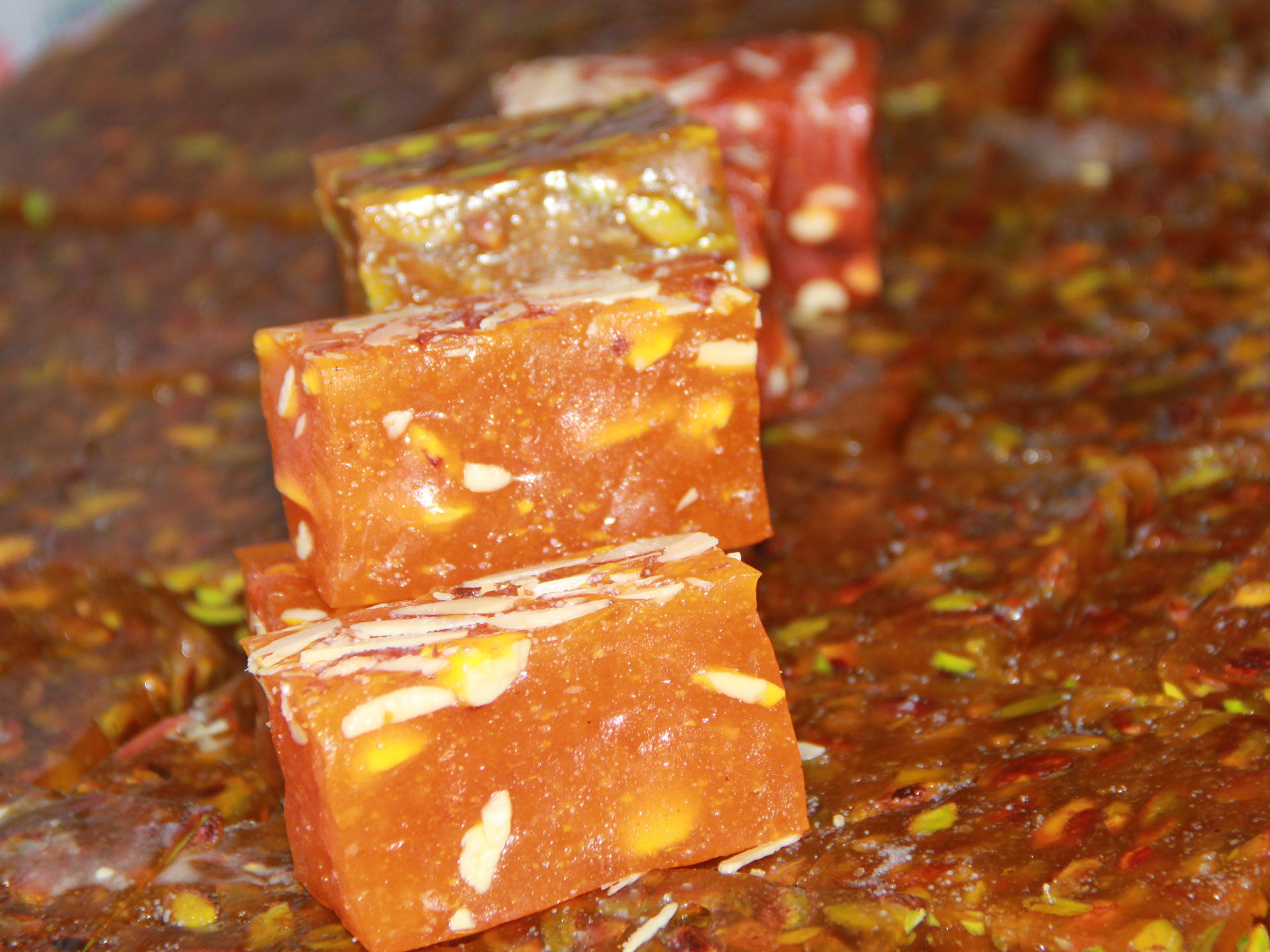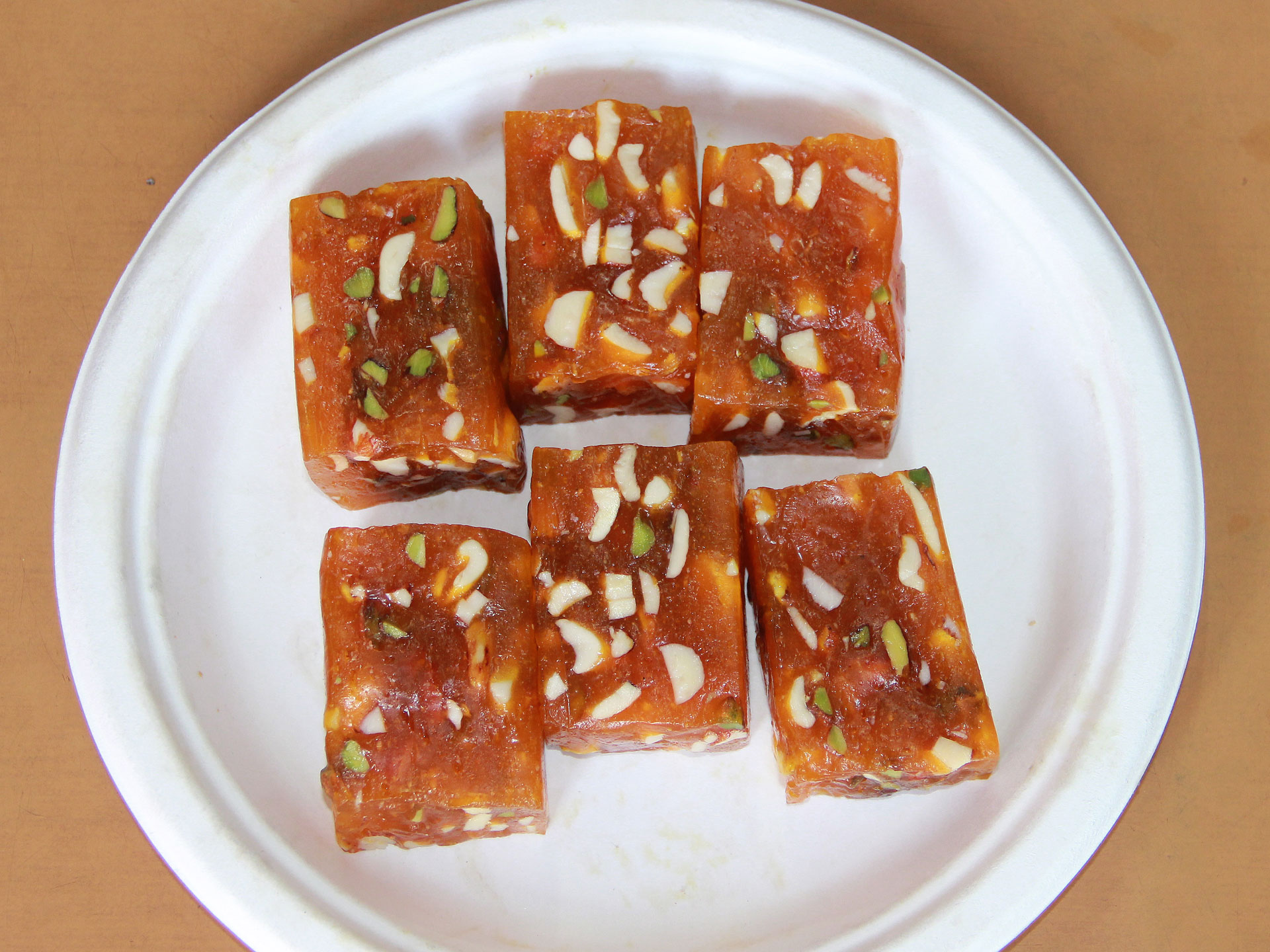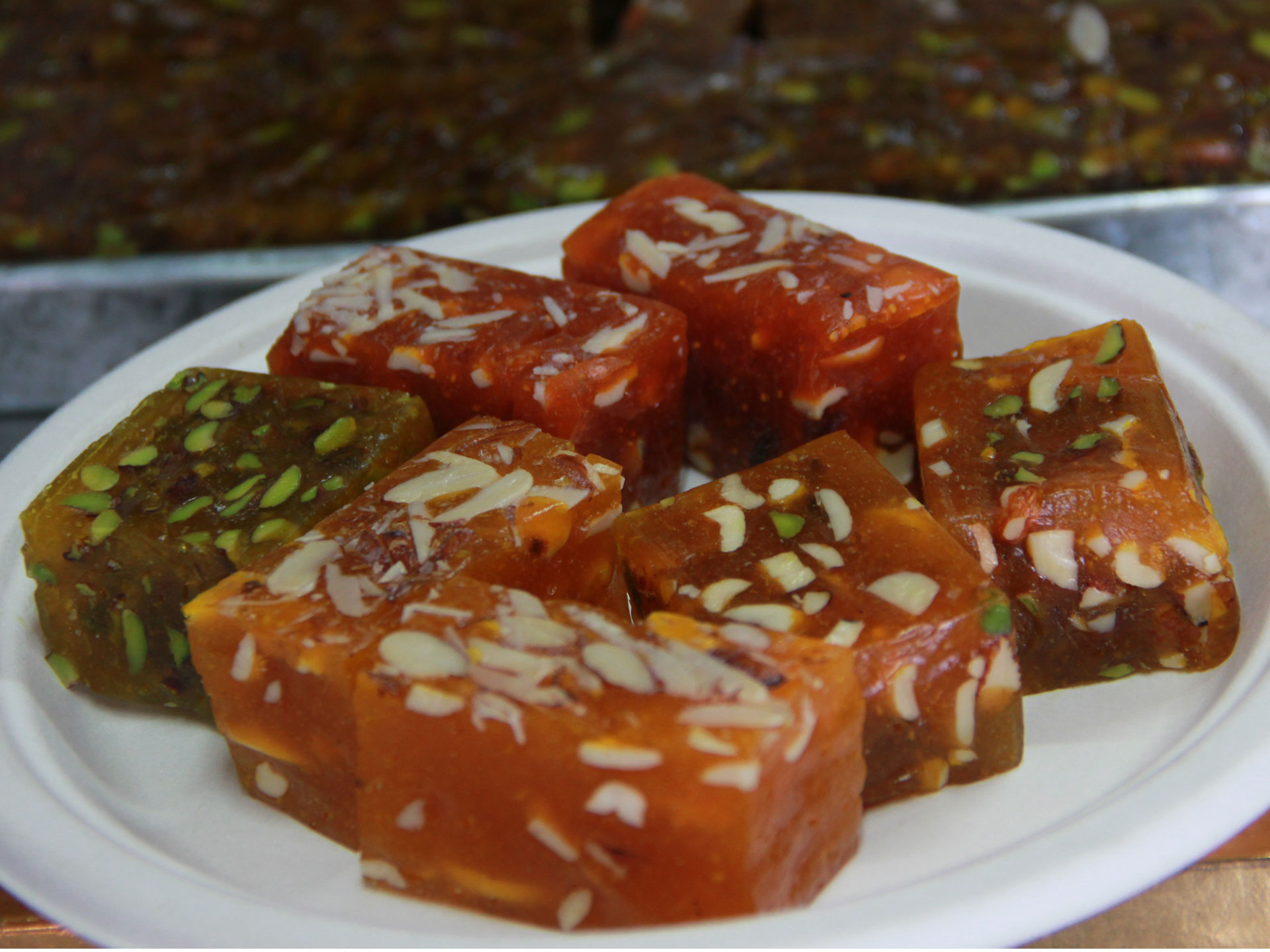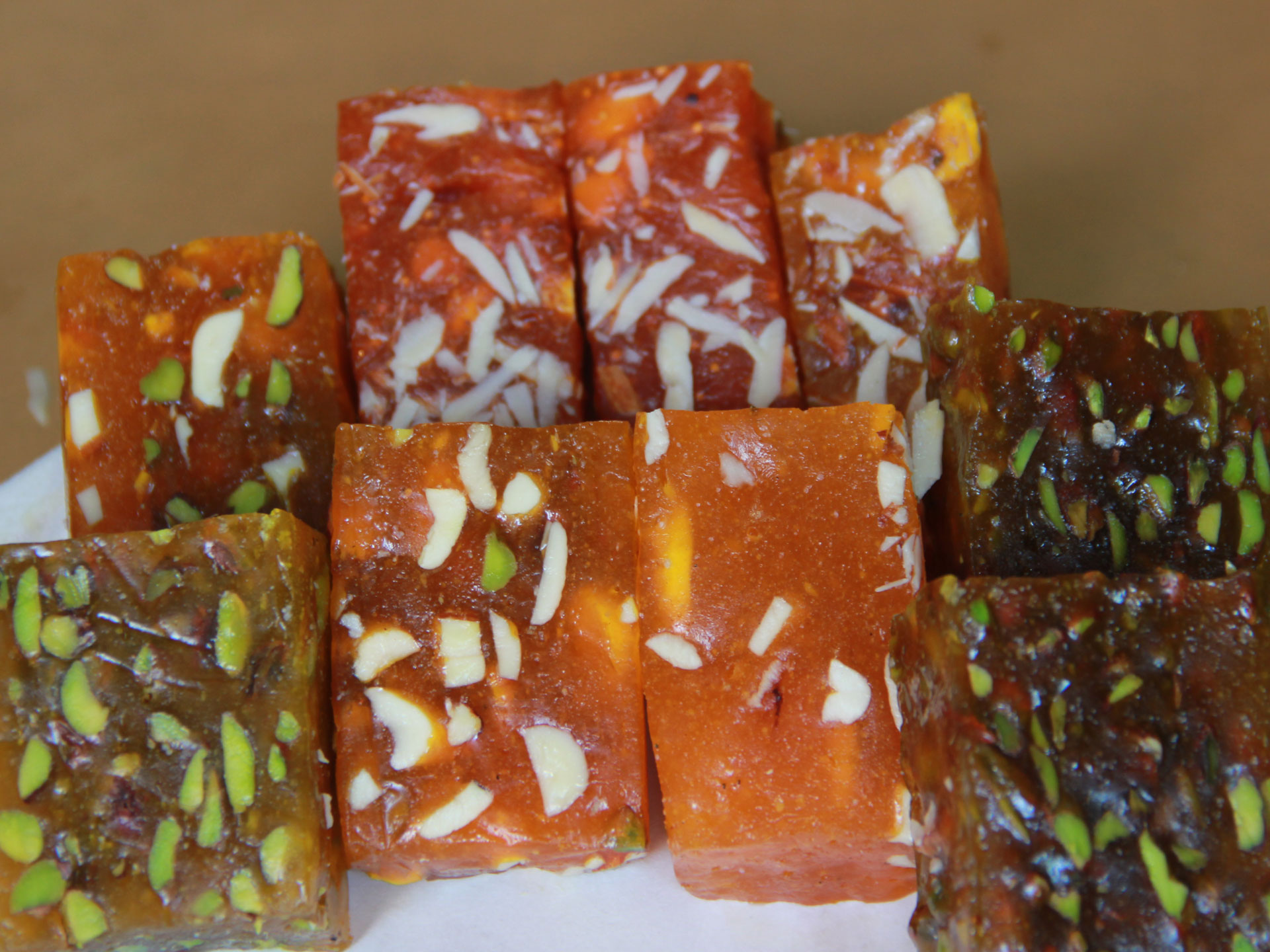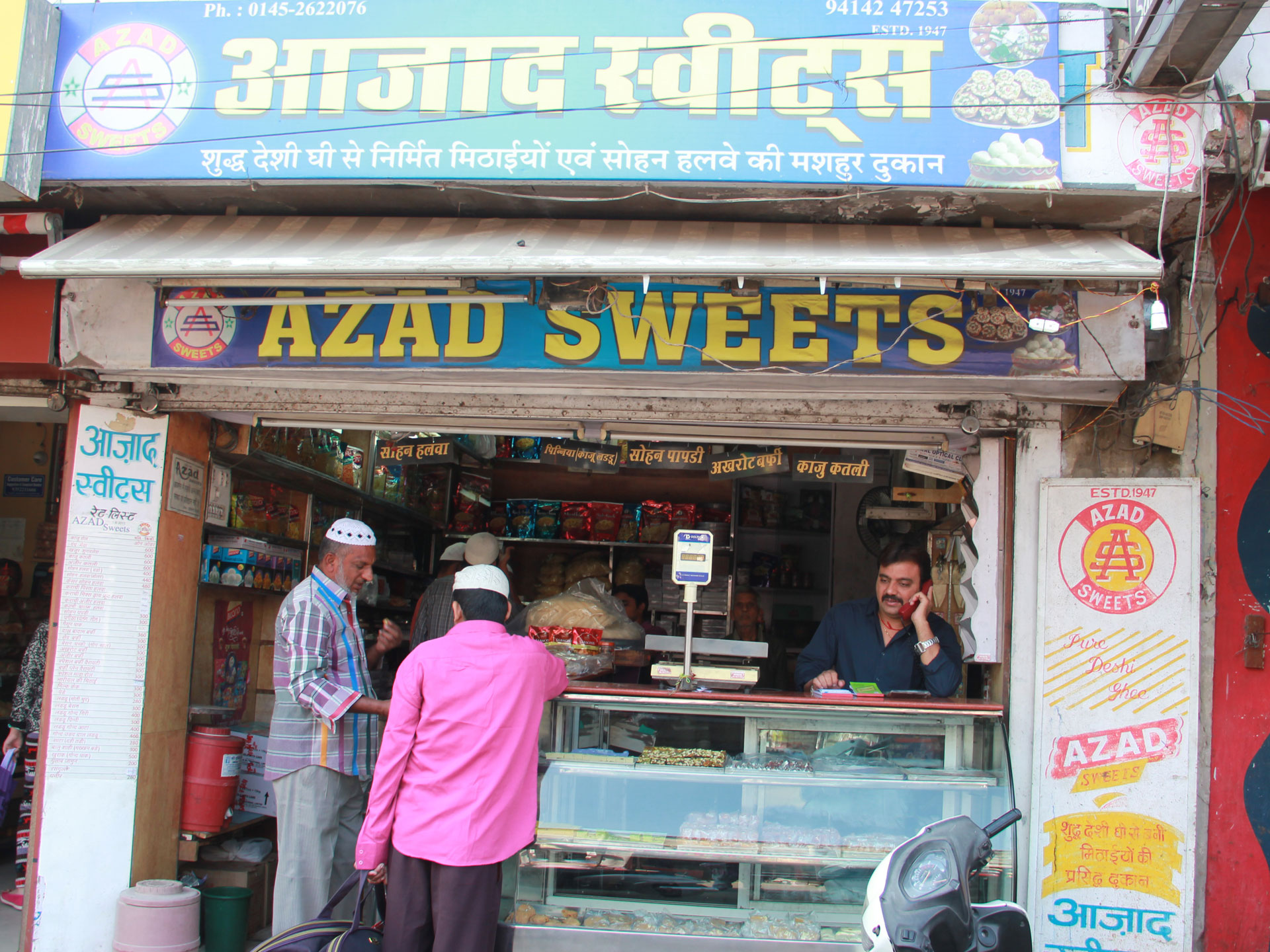 The Specialty
The sweet delicacy- Karachi Halwa attains a unique taste owing to the use of dry-fruits, like- mace (Javitri) and nutmeg (Jaiphal) in it.
The Taste
This Karachi Halwa prepared using ingredients in a proper mixing ratio, like- refined flour (Maida-obtained from sprouted wheat), pure Ghee (clarified butter), sweetened with sugar, food color and dry- fruits, like- mace (Javitri), nutmeg (Jaiphal) etc. is a very delicious Indian sweet delicacy. The taste is available from 08:00 a.m. to 10:00 p.m.
Address
Azad Sweets Opposite Ghantaghar, Madar Gate, Ajmer, Rajasthan, India
Phone
1452622076
Available
All Day : 08:00 AM - 10:00 PM
About Shop
More than six decades old, Azad Sweets is a sweet shop famous for serving the original and authentic taste of its Karachi Halwa and other sweet delicacies to its customers. Here all the sweets and snacks are prepared in a very clean and hygienic environment and the customers get their ordered delicacies packed promptly.